Special Report: The road to regulation
Sue Weekes
30 November 2021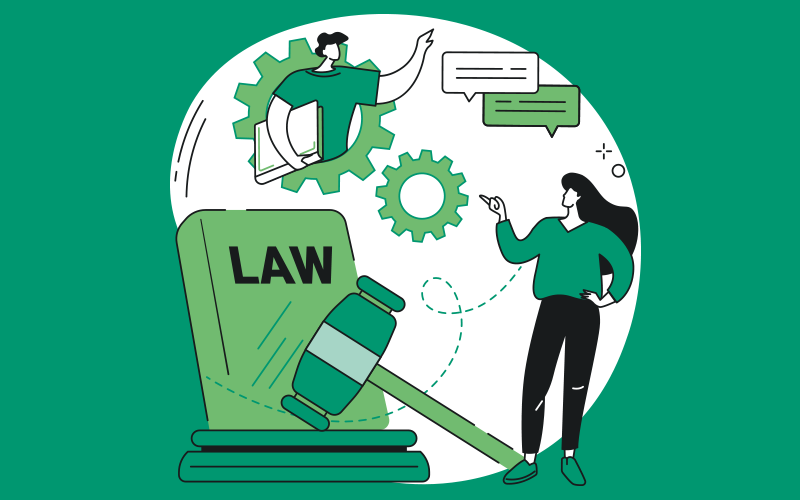 Regulation in the umbrella market is a long time in the making.
Campaigners for regulation in the umbrella market had hoped that this year's autumn spending review would have allocated funding required to get the Single Enforcement Body (SEB) up and running and bring lasting positive change in the sector. Disappointingly for them, it didn't feature this time round and attention now turns to the spring.
James Poyser, founder of offpayroll.org.uk, and Rebecca Seeley Harris, chair of the Employment Status Forum and former senior policy adviser to the Office of Tax Simplification, submitted the policy document 'Umbrella Companies: call for regulation' to the to the Spending Review in September, having previously sent it to BEIS in the spring. The pair were motivated to write the document by the feeling that the industry wanted to change. They contend unscrupulous behaviour has reached "a tipping point", with regulation the only course of action.
Poyser said the document was backed by many umbrellas because it closes the loopholes that allow unethical practices and tax evasion to persist. Among supporters is Lucy Smith, founder of Clarity Umbrella, who also gave input into the policy document. "If we were regulated it could stop the agency PSL and we wouldn't be allowed to trade unless we were doing things properly," she says. "I think it is disappointing that the budget gave us no support. The government have forced more contractors to work via umbrella companies yet offer no protection against the cowboys in the industry."
Even though there was no mention in the autumn budget, Poyser says he would be surprised "if it was off the table altogether" and has meetings lined up with BEIS over the coming weeks. "It may be that the particular department wasn't ready to ask for the money yet because they need to think it through and make sure they've got a really good plan because they are only going to ask for this money once," he said. "They need to make a considered plan and ensure it's going to be effective. Hopefully, in the spring, we'll see them come back and say, 'OK, this is what we need to get things started'."
Poyser explains that the Single Enforcement Body (SEB) would give contractors somewhere to go to if they had a problem with their umbrella company as they currently fall between government departments. "You can go to HMRC about some tax and National Minimum Wage-related matters but really egregious things that some the umbrella companies do are lawful in the eyes of HMRC," he says. "If it's well resourced, the SEB could ensure they are treated lawfully."
In the meantime, offpayroll.org.uk has launched what it describes as a "stopgap" rating system to its website called FairScore, which aims to help workers find compliant, fair and ethical umbrellas to run their payroll. Umbrellas are invited to assess their operations against a comprehensive set of criteria associated with ethical and fair best practice and FairScore then provides a score out of 100. Poyser explains that 90% of the points in FairScore are based on information in the policy document sent to the government.
"What we're trying to do with FairScore is say, 'OK, there's a lawful minimum that you can do but what if you want to go above and beyond that and make sure that everybody in the supply chain is treated fairly?' And that's where FairScore comes in," he says, acknowledging that it might not be taken up by everyone but is a positive step forward. "The analogy I give is that of fair trade chocolate: it's not for everybody but there are a lot of people that put a lot of trust in the provenance of their cocoa beans. FairScore means that anybody from the supply chain – end-client, recruitment agency and contractor – can see what an umbrella is doing to make sure those workers are being treated fairly."
Rob Sharp (below), CEO of Orca Pay Group, is a champion of regulation and says the company will be part of FairScore. In addition, Orca recently became the first umbrella to proactively get all of its financial activities audited by tax experts WTT, which it hopes provides everyone in the contractor supply chain with peace of mind. It provides WTT with full access to the Orca bank accounts, HMRC portal and its real-time compliance platform The Apex. The latter provides agencies and businesses time-stamped records from HMRC as well as providing a full transparent audit trail each time a payroll is processed. As part of the process, Sharp explains that agencies and businesses are shown all HMRC liabilities are correctly deducted, processed and submitted "to the penny", as well as ensuring fair treatment for every contractor paid.
If every umbrella was independently audited, we could drive bad practices out overnight"
Sharp admits that he is terrified when he sees how "blunt, blatant and in your face" some avoidance schemes, mini umbrellas and disguise renumeration products are being flouted. "It's the worst I've seen it in 17 years in the industry," he says. "But if every single umbrella was independently audited, we could drive these bad practices out overnight."
Because it has its own audit platform and software, Orca is being entrusted to carry out audits on behalf of recruitment agencies or businesses on other payroll partners. He said although a recruitment agency can be culpable and risks potential reputational and financial damage if avoidance schemes are found in its supply chains, there seems to be "an educational gap" about this among some agencies. "And I fear there is the potential for an Armageddon of reputational damage to agencies because they don't take their due diligence responsibilities seriously enough."
Image credit | Shutterstock