World Cancer Day 2019: how to support and treat staff with cancer better
Katharine Moxham
1 February 2019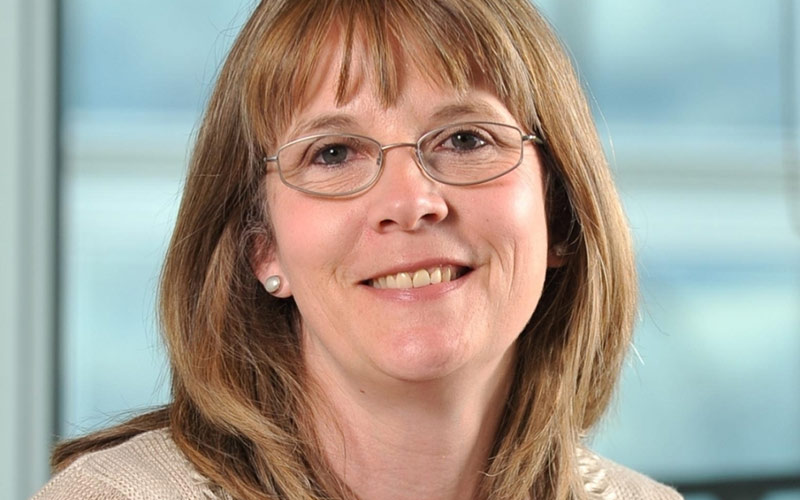 Katharine Moxham explores how employers and recruiters can play their part in reducing the impact of cancer.
The theme of World Cancer Day (4 February) this year is very much around who we all are and what we're going to do to reduce the impact of cancer.
While a cancer diagnosis can strike fear into the heart of anyone, employers can also be completely blindsided when hearing that a member of staff has cancer, and be totally unsure how to support them best.
There are cases of employees with cancer being treated very poorly by their company, and this may be because the employer panics, doesn't know what to do, makes an assumption that the employee won't be able to work, and/or doesn't know how to get advice or support. Employees may not be given the opportunity to continue working and this can be detrimental to their recovery.
Whilst cancer care and support might not be a question that immediately springs to mind during the recruitment process, a more general exploration into the type of benefit package on offer should give an indication of how well an employer treats their people. Questions around how well they support staff through illness or difficult times and when back to work should always be asked, especially given the recent announcement in the government's 'Good Work Plan' that a written statement of rights will be mandatory from day one for all workers and will be extended to include details of eligibility for sick leave and pay. 
The good news is that there's a wealth of support within group risk products (employer-sponsored life assurance, income protection and critical illness) – not just for employees, but very much for employers too. Cancer was a main cause of claim across all three group risk products during 2017, but aside from the financial pay-out it also comes with a wealth of support. Specialist advice can be given to employers about a number of areas, including:
How to discuss working arrangements with the employee
What the effects of treatment might be
Easing someone's workload 
How to support colleagues
How to deal with relapses
The employer's legal responsibilities towards an employee who has cancer
Many employees who receive a diagnosis of cancer will want to, and be able to, continue working. Others will need more time off to undergo treatment and to recover. Some will need a change in their working hours, some will need a change of role or an easing of workload, and others will need a phased return to work. Above all, cancer is unpredictable, so plans should be flexible.
While some employees, of course, are completely unable to work while they're undergoing treatment and recovery, for others, going to work is part and parcel of maintaining normality and can aid their recovery.
It was extremely important to the family of someone I worked with that he went to work as normal. If he didn't, his young children worried about him and thought he was going to die that day. This might sound dramatic, but cancer can be frightening, not just for the person with the diagnosis, but for all those around them too. Often the person with cancer feels a responsibility for loved ones, and being given the opportunity to act as normal as possible, can help them reassure others. This might mean going to work as normal – as it did for this particular employee – and it's vital that employers are able to facilitate this.
Everyone has a different experience with cancer so it's imperative to keep discussing, reviewing and adjusting the plan together, helping those affected through a cancer diagnosis and their treatment.
Katharine Moxham is a spokesperson for Group Risk Development (GRiD). GRiD promotes and enhances the status and uptake of corporate group protection benefits on behalf of its members within the UK insurance, reinsurance and adviser markets.
• Comment below on this story. You can also tweet us to tell us your thoughts or share this story with a friend. Our editorial email is recruiter.editorial@redactive.co.uk