Keeping the momentum going
24 October 2016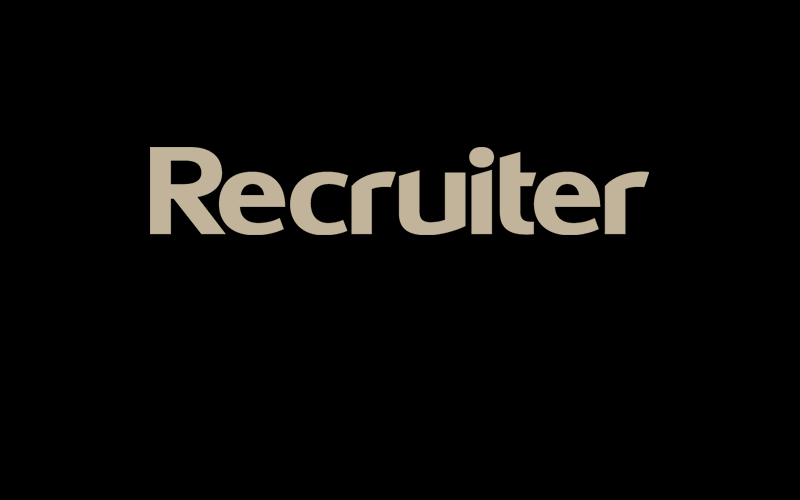 Although latest reports reveal a rosy picture for the recruitment industry, the sector needs to look internally at how to attract and maintain their own talent to keep riding the success story wave. Colin Cottell reports
Thurs, 27 October 2016 | By Colin Cottell
FROM NOVEMBER'S RECRUITER MAGAZINE
Although latest reports reveal a rosy picture for the recruitment industry, the sector needs to look internally at how to attract and maintain their own talent to keep riding the success story wave. Colin Cottell reports
The fourth edition of the UK Recruitment Index, compiled by professional services firm Deloitte in association with APSCo (Association of Professional Staffing Companies), portrays a buoyant and successful recruitment industry replete with ongoing opportunities.
However, it also shows an industry that is grappling with how to maintain that success. Looking ahead it suggests recruiters should consider tapping into a number of key trends to continue to profit and build a sustainable future. 
The report entitled 'Riding the Waves' finds the strong UK labour market has benefited the recruitment sector, with 79% of those responding to the survey reporting growth in net fee income (NFI) for 2015. 
NFI growth was highest among recruiters in health and social care, professional services and pharmaceuticals. An analysis of NFI growth by firm size shows the smallest firms, those with NFI of less than £2m, reported the highest NFI growth (28%). Firms with NFI of over £100m saw the slowest rate of NFI growth (11%). 
The strength of the labour market and the continuing demand for talent is attracting new businesses into the market, with the number of recruitment businesses increasing by 14% between 2014 and 2015.
The report acknowledges that ultimately a company's financial results are driven by the productivity of its workforce. It finds that company productivity expressed by the proportion of NFI available to reinvest in the business, pay out dividends or cover overheads remained static overall in 2015, compared to the previous year. 
However, for permanent and retained executive search, the average proportion of NFI kept in the business fell from 61% to 54%. The report suggests this could have been the result of higher levels of recruiter churn as consultants looked to take advantage of better career opportunities in a buoyant market, with some recruiters raising remuneration to retain key staff.
The report accepts this is indicative of the strength of the UK labour market. A nice problem to have, perhaps, but as the report goes on to suggest, it is also a warning that despite its current robust health not all in the recruitment industry garden is rosy.
Indeed, the report, based on responses and data from 110 UK-based recruitment businesses highlights how concerns about internal staffing issues are now on the radar of recruiters, with staff retention and growing their own headcount identified as the number one (cited by 42%) and number four (by 61%) challenges respectively faced by recruiters in 2016.
Recruitment businesses' awareness of the integral role their own staff have in driving growth is reiterated in another finding that around two-thirds see access to new recruiters and staff training as 'very important'. 
External factors, such as the health of the UK economy are also much to the fore in the minds of recruiters, according to the report. Although the survey was being carried out before the UK voted to leave the EU in June, those concerns about the UK economy will only have been heightened by Brexit, which the report acknowledges. However, while it recognises the UK has now entered a period of uncertainty, the report argues this "could also bring opportunities for the recruitment sector" as clients seek advice on flexible recruitment strategies, along with potential increases in demand for contract and interim staff.
This year's UK Recruitment Index, shows that many recruitment businesses see international expansion as a pathway to growth, with seven respondents planning to open offices in North America, five in continental Europe, two in Asia and one in Australia. However, how this will pan out post-Brexit remains to be seen.
Longer term, the report suggests that recruiters bent on sustainable growth should consider tapping into three key trends likely to "impact demand for talent and talent search in the future":
Increasing use of technology 
Businesses that innovate quickly and apply new technologies are likely to see both cost and time savings, allowing them to become more competitive and enhancing their relationship with clients. 
Automation
Recruitment businesses need to be aware that increasing levels of automation could change the skill requirement of their clients. Further automation of tasks within the recruitment industry itself has the potential to raise efficiency and staff retention, allowing recruiters to focus on more challenging and rewarding aspects of their role.
Flexible workforce
Rapid developments in crowdsourcing and the growth of the 'gig economy' open up opportunities for the recruitment industry to build relationships with clients, and to work with them to identify skills needs and to utilise new sourcing methods to find talent.
Rather than basking in the recruitment industry's current success, this report sends a timely warning that to continue to successfully ride the waves, recruitment companies must both look internally at how they recruit, retain and manage their own staff, and externally to take advantage of wider technological, economic and labour market trends.
Power points: plugging the skills gap
1. Focus on increasing staff productivity, allowing you both to remunerate them well and retain profits in the business

2. Evaluate your recruitment strategy

3. Staff training and employee engagement are key to retaining staff  

4. Take advantage of Brexit uncertainty by helping meet clients' changing needs

5. Tap into broader, longer-term technological and labour market trends
Colin Cottell is a reporter for Recruiter magazine and recruiter.co.uk