Affinity Learning
Contact: David Curtis
Email: info@affinitylearning.co.uk
Website: www.affinitylearning.co.uk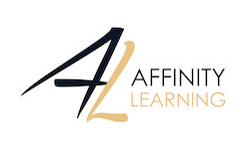 Affinity Learning is a performance consultancy that enables organisations to remain competitive and grow their business to achieve the commercial goals. 
We specialise in working with both companies and individuals to improve their strategic and operational skills to support them in being more effective. We do this by working in partnership with our clients to help them to form and execute on a learning and development strategy that is aligned to their business strategy.
Throughout our 12 years experience we have created a suite of tools, frameworks and systems that allow our clients to maximise the performance of their teams. Our team of consultants have all performed at the highest level and are on hand to support business owners, managing directors and directors to embed a culture of development to improve performance and productivity.
We become there extended partner of our clients. We understand the importance of people development and therefore align learning and development strategies to their business plan. All of our programmes are tailored to our clients and are delivered using interactive, challenging and experiential techniques. This allows us to maximise the return on investment and see a true change in behaviours.
Our learning transformation programme (ALTP) offers clients the support to achieve its commercial goals through the development of its people. Our consultants work with you to devise the best learning and development strategy and then execute using the most up to date techniques. The ALTP gives our clients the opportunity to outsource their learning and development function and have access to some of the highest performing learning and development consultants in the industry.
We also offer the Affinity Sales Transformation Programme (ASTP). The ASTP enables our consultants to get a true feel for what is happening in your sales function. This transformation programme covers 5 main principles from sales strategy through to sales leadership. These allow our clients to transform their sales function in a high performing revenue generating machine.
The 5 principles we work through with our clients are:
Sales Strategy – The client will work with our industry experts to ensure that they have the correct sales strategy/plan in place to achieve the commercial goals it has set itself.
Sales Assessment – A full assessment of both competency and individual consultant profiles will be completed before any training takes place in the business. Assessments will be designed using the client competency frameworks and will be delivered in the form of business simulations
Sales Skills Training – Bitesize workshops being delivered to the business in a blended format. Training modules depend on the sales strategy plans and assessment outcomes
Sales Processes – A full review of the sales cycle, processes and systems to ensure they are in line with the expectations of the business
Sales Management – Management development to embrace change