Neurodiversity: The need for different ways of thinking
Jamie MacKenzie
28 October 2020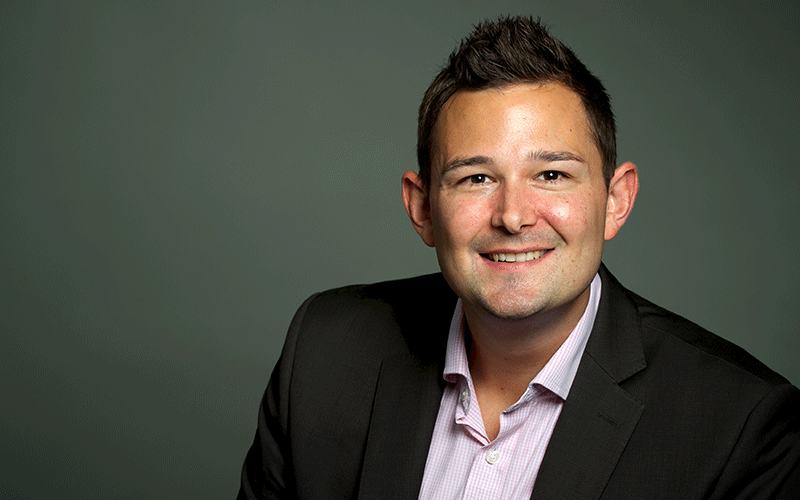 In ADHD Awareness Month, Jamie MacKenzie highlights the neurodiverse talent that employers are often missing out on.
It's fair to say 2020 hasn't quite turned out to be a year anyone expected. A year when the world settled into a temporary slowdown, a time of reflection for many. A year of challenging injustice in multiple aspects of life. 
And a year of championing diversity. For years, hiring managers have been under increasing pressure to ensure inclusivity and diversity are central to every recruitment process. This has typically related to race, ethnicity, sexual orientation and gender. 
However, another aspect to consider has been slowly creeping up the corporate agenda and is now finally beginning to come to the fore – neurodiversity. Until now, the neurodiverse population has remained a largely untapped and somewhat neglected pool of talent. But this desperately needs to change, and neurodiversity needs to be firmly on the agenda. Not least because of the distinct set of skills neurodiverse individuals can bring to the table, such as increased creativity and attention to detail.
What is neurodiversity?
Most people are neurotypical: their brains function and process information in the way society expects. Recent research suggests that 1 in 7 people in the UK are neurodivergent, this includes autism, ADHD (October is ADHD Awareness Month), dyslexia and dyspraxia, and means their brains function, learn and process information differently to neurotypical individuals.
To achieve a productive and happy workplace, businesses need to ditch the preconception that these are disabling disorders and recognise the value of a neurodiverse team and what neurodivergent individuals can bring to a business, instead of trying to make individuals fit into a particular mould. 
Rather, companies should advocate the promotion of support and communication systems that accommodate everyone's needs. Diversity has been linked to higher profits and better returns as new and different perspectives generate more dynamic exchanges between team members. So there is nothing to lose, and so much to gain!
Incorporating an inclusive company culture
There are multiple ways in which businesses can foster a more inclusive company culture. Firstly, there needs to be a top-down approach in educating the current team about neurodiversity. This will help the team leave their judgements at the door and become more openminded to different ways of thinking. It's important to ensure the workplace is a positive and open atmosphere where no one feels restricted in achieving their goals. 
Perhaps most importantly businesses must start at the beginning and ensure that the recruitment process is open and accommodating to everyone. Make it clear that your organisation is inclusive and welcomes all individuals, and don't rely solely on competency-based frameworks. Frameworks which, let's be honest, can be painful for any applicant, let alone someone who's cognitive functioning works differently. These frameworks can often lead to extreme talent being screened out – a loss for both the company and individual. 
The more staff believe in their company's vision and values – and feel supported by their peers – the more involved and engaged they'll be. To continue championing diversity in the workplace (and life in general) it's important to embrace neurodiversity and the invaluable knowledge that comes with it. There is of course also a strong correlation between more accommodating and supportive workplaces, and employee mental health. Better business and better mental health. What are we waiting for?
Jamie MacKenzie is director at Sodexo Engage, experts in employee engagement, bringing people and businesses together.
• Comment below on this story. Or let us know what you think by emailing us at [email protected] or tweet us to tell us your thoughts or share this story with a friend.