Recruiting in the Digital Age
Nick Clemons
20 September 2019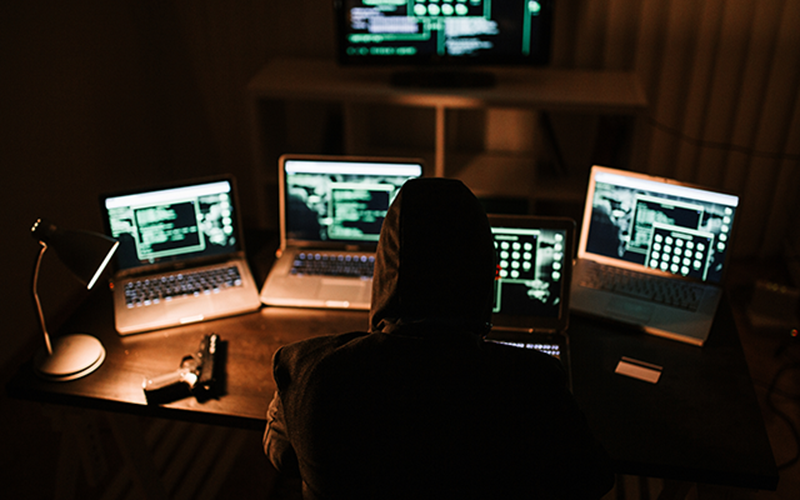 Are you confident of your screening methods in recruitment? Nick Clemons highlights the importance of keeping up to date with your candidates' online activity
You've just had a coffee with Steve to discuss his career and how you might be able to help him. He's a qualified mortgage adviser, in his 30s and married with three children. He has worked for a Building Society and a small broker, and is looking to progress his career by moving to a bigger firm with greater opportunities.
He is a pleasant guy, so you could imagine him interviewing well and being good at developing client relationships.
What you don't know about Steve is that he has very strong far right views and has joined several groups on Facebook, Instagram and other more specific and sinister websites where he regularly posts racist comments and views against certain ethnic and religious groups. Even if you had looked at his social media profiles, you wouldn't have found anything untoward as Steve's membership of these groups is all under a false name.
Steve also has a fairly serious cocaine habit and regularly buys drugs from one of a number of websites on the dark web. He has found a reliable site where he is confident in the quality of the drugs he buys. He spends about £300 per month on drugs and this spending has been increasing steadily for the past 12 months. He rarely takes drugs at work and on the whole his drug habit has not yet affected his ability to work. Most importantly to Steve, nobody is aware of his habit and he has never been caught.
Steve's other pastime is 'flaming' – an increasing activity of posting distressing, hateful and aggressive comments online that is often far more extreme than trolling. He is a member of several websites where competitions exist for the most significant or distressing reactions to the posts. Steve's greatest achievement was over 800 comments to a post he made mocking a girl's suicide. He gains nothing from this other than notoriety among the flaming community and points in the league table.
With an increasing spending on drugs, Steve has started to look at where on the internet he could sell client details for a very rewarding price. Being a mortgage adviser, he is often privy to personal and financial details of clients for which criminals would pay well. He hasn't done anything about it yet, and may never do so, but it's reassuring for him that he knows what to do if he needs to.
Perhaps the new employer will never find out about Steve's interests. He may keep them totally separate from his job. He may never need or have the guts to steal client data and therefore his secrets may never come to light. 
Even if that is so, would you have recommended Steve for a job as a mortgage adviser if you had known about just some of his online lifestyle? Would you have recommended him for any job? Would you have been glad to turn him away, safe in the knowledge that you were protecting your clients, and your own business, from what might happen if any of his interests had come to light?
What would the conversation have been like with your client after that happened? 
Steve is, of course, a fictional character. His interests are, however, entirely real. There are tens of thousands of people whose online activity shows an uncanny resemblance to those of Steve. These people are not unemployable wasters nor criminal masterminds but people with families and jobs that have become drawn into, or intrigued by, a dark side of the online world. Any previous perception of reality has led them into a very disturbing online lifestyle.
An employer or recruiter cannot hope to uncover such knowledge without expert help. And both know the cost of hiring the wrong person. As notorious oil well firefighter Red Adair once said: "If you think it's expensive to hire a professional, wait until you hire an amateur."
Nick Clemons is the development director at Digital Reconnaissance. The Cyber Protocol Screening check has been designed to protect businesses and employers. Click here for more.
• Comment below on this story. You can also tweet us to tell us your thoughts or share this story with a friend. Our editorial email is [email protected]