Sponsored: Three Easy Steps That Will Improve Your Graduate Recruitment Marketing
17 November 2017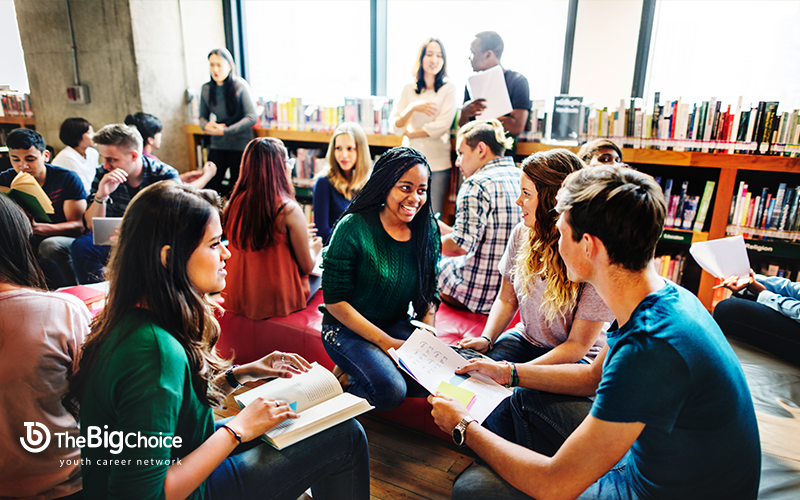 If you're leaving your marketing until after they've graduated, you may have left it too late.
You've got the graduate position that you need to fill. You've even found that getting eyes on the advertisement has been pretty easy so far. The trouble is none of your ideal candidates are lining up to apply. What do you do in that situation?
It's true that when it comes to job hunting and career choices, today's graduates operate entirely differently from their predecessors. However, promoting to this demographic isn't complicated. You simply need to adapt your recruitment strategy.
Student recruitment expert, TheBigChoice, has broken down how you can target the best youth talent and solidify your graduate recruitment strategy in three simple steps.
Step 1. Understand your market's behavioural habits
The majority of students will have already decided what career they want to pursue (and even mapped out how to get there) by the time they've reached their A-levels. In fact, according to our research, only 3% of generation Z decide what career path they want to follow after they've graduated:
FREE INFOGRAPHIC: Download insights into student career and education choices
It may feel very forward thinking, but it's vital you are promoting your company as an employer to these younger age groups alongside this year's upcoming graduates. This is going to make your talent pipeline grow significantly and in turn, increase the quality of applicant you see for this opening and others in the future.
Bear in mind that those who are still in education are less exposed to the working world. Focus on educating them about the industry itself as well as your business. You may want to provide employee case studies too.
Step 2. Appeal to their interests
When we partnered with Campus Media to hold a focus group with university students earlier in the year, we asked them what they wanted from their first employer. Rather than stating that they wanted a high-flying salary and a competitive bonus scheme, the top ranking answers all had a focus around progression, job satisfaction and a healthy, feel-good state of mind.
Watch the full focus group here: 
Step 3. Keep them engaged
You may have piqued their interest, but all your marketing efforts are going to go to waste if all communication stops there. Keep your company name at the forefront of your talent pipeline throughout their student lifecycle.
TheBigChoice enables employers to function in a similar way that social media networks allow. Employers can set up an account to post regular updates about their business and educate the website's 650,000 strong youth audience about their industry and brand. Students have the ability to follow employers so that they can be notified every time that account posts fresh content. Students can also apply to exciting job opportunities through the website.
Join the hundreds of employers who are already benefitting from this targeted approach to their recruitment marketing.
Create a free account today by clicking here.
---
About the Author: Stephen Divers
Stephen Divers is the Head of UK Education and Recruitment at TheBigChoice and leads the commercial strategy. He has over five years experience in the recruitment marketing sector working across print, digital and on campus campaigns. Stephen is passionate about finding innovative ways to connect employers and students.
Further information: TheBigChoice (Powered by BigChoice Group)
BigChoice Group, Offley Works, 1 Pickle Mews, London, SW9 0FJ
020 7840 2960