Leaders: get the conversation right
VANESSA TOWNSEND
27 July 2021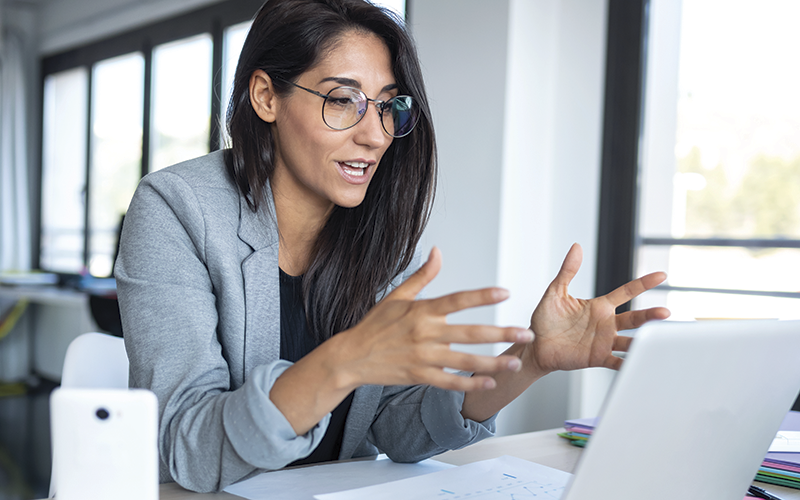 A problem only ever exists in the absence of the right conversation', Tara Ricks, COO of Elite Leaders, quoted at the start of a recent online event for recruitment leaders.
As leaders reset their strategies and navigated the hybrid working concept for their recruitment businesses and clients, Ricks wondered what the critical leadership conversations should be: "Because 18 months ago we all went, 'What on earth is happening?' How do you care for your team… I think it requires a different type of conversation and conversations that really matter."
Speaker Kirsty Mac, an international executive coach and leadership consultant, said her conversations with leadership teams to help them navigate through the pandemic has revealed some key trends.
"I think one of the biggest things I've seen [from] a leadership perspective is that there's a level of acceptance that this is not the world that we asked for, but this is the world that we have.
"We need to navigate the accelerating technologies that are around us ... So, you know, thank goodness that we had Zoom and [Microsoft] Teams, and all of the different functionality that was available to us, because we wouldn't have been able to run our businesses otherwise."
She continued: "But are we overusing them in some situations? Are we possibly having too many Teams meetings when it could have just been a phone call?"
Mac asked leaders to think about the conversations that needed to take place in their organisations with their teams, with clients and with some candidates. "What would you name it? Be specific about it; what is the conversation that you need to have?
"Sometimes we skirt around the issue, or we don't necessarily have the conversation. What is the specific conversation that you need to have to move your organisation forward to lead in a way that allows you to progress into the opportunities that exist out there in the different sectors?"
Giving the leadership audience something to consider, Mac concluded: "We have to have a different conversation. Commitment conversation is understanding the people that work with you. Do you understand everyone in your team? Do you understand what their intention is, what lights them up?"
Image credit | Shutterstock