Kickstart scheme 'motoring' says employment minister Davies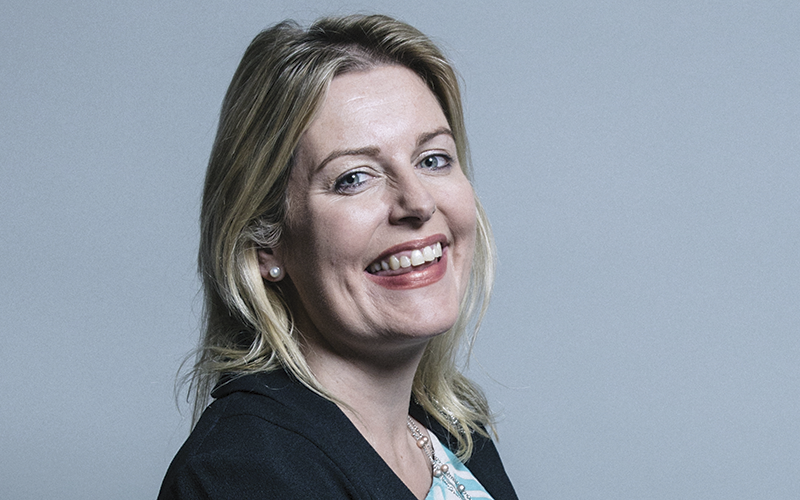 The UK government's youth employment Kickstart Scheme is "really beginning to motor", placing "around 400" young people per day into new roles, employment minister Mims Davies has told Recruiter.
Davies' optimism comes in the face of concerns from recruitment's leading trade bodies that the initiative is not generating the anticipated take-up by its intended beneficiaries, leaving thousands of vacancies on offer unfilled.
The Department of Work and Pension has approved more than 219,000 roles for the scheme launched last September, and there are currently over 100,000 positions available for six months for 16-to-24-year-olds on Universal Credit who are at risk of long-term unemployment.
"Actually, Kickstart has managed to get those fresh faces and voices into new sectors, which is really exciting for us," Davies said.
"We got people into Kickstart from December [2020], and it is changing lives; it's so exciting," Davies said in an exclusive interview with Recruiter.
Over 36,000 young people have now started placements in the scheme, Davies said. She highlighted roles in highly sought-after industries such as film (Pinewood Studios), sport (Liverpool Football Club) and vegan chocolate-making in which Kickstart participants have been placed.
However, leaders of recruitment trade bodies the Association of Professional Staffing Companies (APSCo) and the Recruitment & Employment Confederation are not convinced of the initiative's success to date. In a joint interview with Recruiter, Neil Carberry and Ann Swain characterised as "negligible" the take-up of numerous jobs offered through their organisations and members. Carberry estimated that 10-15% of the roles on offer through REC members had been filled, with just 7-8% filled of the roles offered through APSCo, Swain said.
Carberry and Swain agreed that the enormity of the mission had been underestimated by the government, with reportedly just two employees dedicated to working through hundreds of thousands of vacancies. "I think they thought it was going to be a breeze," Swain said, "and then the numbers (of applicants) are just negligible."
Employers can spread the job start dates up until 31 December 2021. They will receive funding until 30 June 2022 if a young person starts their job on 31 December 2021.
Image credit | UK-Parliament