Randstad candidate sails away on tall ship
Randstad candidate sails away on tall ship
8 September 2017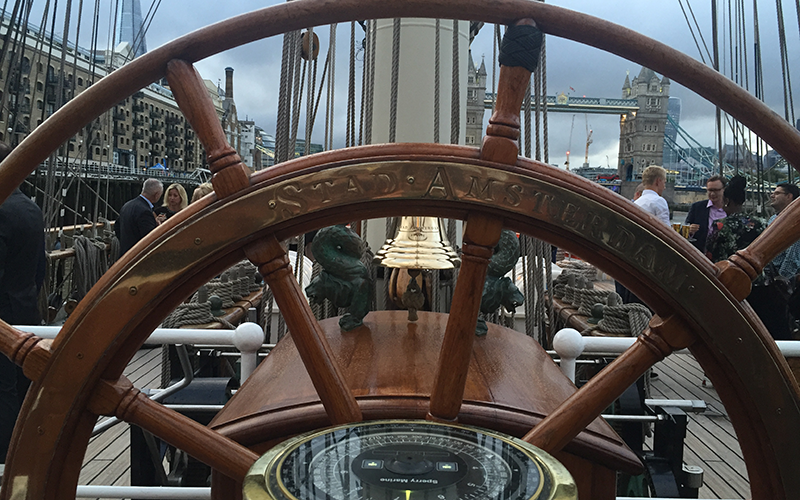 A life on the ocean wave is proving swell for Elena Erina.
Erina, who purchases coins for a coin trading company in Cardiff, is on her way to Newcastle aboard the good ship Stad Amsterdam, a 66m long replica of a 19th century Dutch tea clipper. Built in 2000 as a way of helping the unemployed develop new skills, the Stad Amsterdam was the brainchild of Randstad founder Fitz Goldschmeding.
Erina jumped at the chance to brave the ever chilly waters of the North Sea after her name was first out of the hat in a draw for Randstad candidates.
Before she set sail on the voyage to Newcastle, where the Stad Amsterdam is supporting Randstad's sponsorship of the Great North Run, Erina told Recruiter that far from putting her feet up as a guest, she was looking forward to learning as much as possible about sailing. She was even keen to shimmy up the Stad Amsterdam's 46m-high main mast, although she would stop short of swimming off the ship – something she has done while sailing off the slightly warmer coast of Croatia.