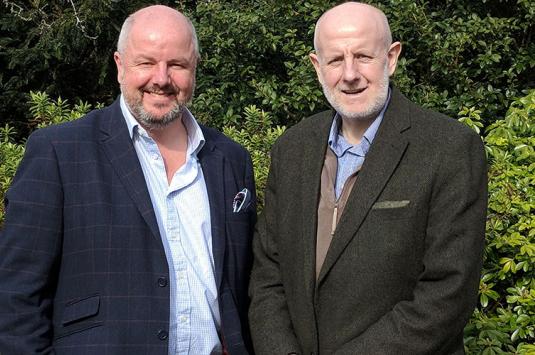 The big story
David Shutts OBE (above right), the founder of Recruiter's charity of the year ASTRiiD, died yesterday [24 May] in hospital in Nottingham.
Knowledge
The 2018 Recruiter Awards took place on 3 May at London's Grosvenor House Hotel in Mayfair where 31 awards were handed out to an array of deserving winners within the recruitment industry.
New benchmarks for recruitment excellence have been set, and participants in the Recruiter Awards 2018 have a brief breather – very brief! – to enjoy business success achieved in the last year, ideally over a glass of something ice cold in a fantastic location.
Q: Our temp desk is struggling. What can we do?
Every recruitment company likes to think it stands out from the crowd, that it does things differ
As a general rule, chief executives of FTSE 100 companies don't work in open-plan offices.
Events
Our latest online live panel debate: Digging into Data.
Brought to you by: Recruiter and Indeed
Live at 11am on:
March 27, 2018
Recruitment's iconic Recruiter Awards are open for entry for 2018.
Entry deadline:
January 19, 2018
Venue:
Grosvenor House Hotel, London
Providing recognition for excellence and professionalism in recruitment marketing and talent management. The Awards will launch in early 2018.
2017 Entry Deadline:
March 15, 2017