Football and recruitment have much in common, says member of Spurs women's team
Football and recruitment have much in common, says member of Spurs women's team
11 August 2017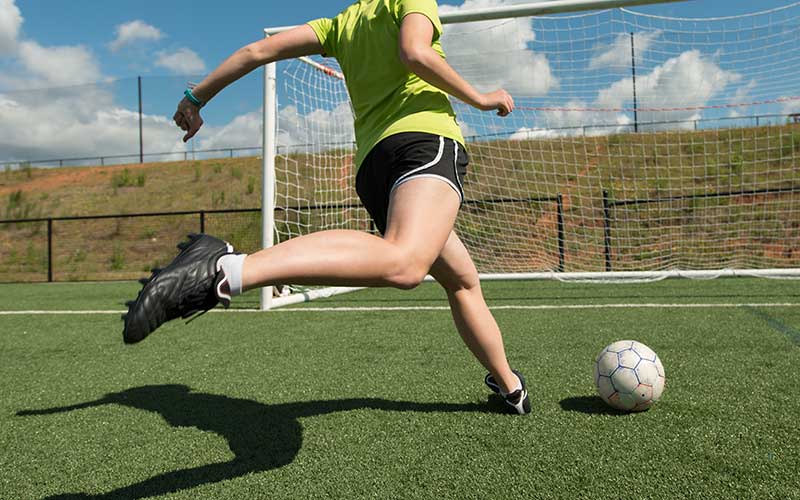 The skills required to be a top-flight footballer and a successful recruiter are not as far apart as you might think, according to Madelene Wright, a media/exhibitions resourcer at Ascension Global Recruitment and Tottenham Hotspur women's footballer.
With the men's Premier League football season kicking off tonight, Recruiter spoke to Wright about her recent move from West Ham women's football team to fierce rival Spurs, and how she balances recruitment with the cut and thrust of a football career. 
Wright, who started off as an apprentice in IT recruitment before joining boutique agency Ascension in January this year, told Recruiter one of the key similarities between her work as a recruiter and on the football field is that both her teams are really supportive of her.  
"We rise together and fall together, and we're all at our best when the odds are stacked against us and we come together as a team with a winning attitude. Recruitment and high-level sport are very similar. In our industry there is a lot of competition, from racing to fill roles quicker than your competitors, to proving to your clients and candidates why you're the best person to work with.  
"In football, there are hundreds of other girls who are fighting to be in the same position as you, and you constantly need to be at the top of your game. If you're not giving 110% during every training session and every match, then you are at risk of not being picked for the starting 11, which is a position that you don't want to be in. In both roles, your point that you have to prove is the one constant thing in worlds that can change at the drop of a hat."
But the similarities between the worlds of football and recruitment do not end there, Wright added.
"In recruitment, you always have to have your finger on the pulse and stay alert – you have to know what the market is doing, who's moving where, who's merging with who and what the most desirable skills are for that next wave of talent.  In football, you've always got to have your head in the game at all times – you need to know where your next pass is going to go, be aware of who's around you and what spaces you'll be moving into next. A lot of people think that recruitment is a cut-throat industry and an individual 'sport'. However, the reason I joined Ascension was down to the team camaraderie. Because of football, I have a natural team mentality on and off the pitch, and I make sure that that I bring it into work with me every day.  
In terms of balancing her two demanding careers, Wright says the secret lies in having good time-management skills but also having an understanding employer.
"I'm lucky enough that Ascension Global Recruitment are so supportive and accommodating that if I ever need to get to training a little earlier or if I have a match, they all try and get me out of the door, Sometimes, I have to stop the whole office jumping on a coach to come and cheer me on, Lots of people at Ascension have played sport to a high level – from rugby to dancing, and there's even a swimmer. One of my directors used to play basketball to professional level in the UNET Bronze League, so I use him as a mentor on quite a few occasions – it's nice to know that someone else understands how to balance work and sport.
And in terms of her football career, it appears it's a case of onwards and upwards for Wright.
"My time at West Ham was incredible, and I'm grateful for the opportunities the club gave me. However, I was at West Ham for five years, and I thought that it was time for a change. Much like starting a new job, it was a big decision to make and I was nervous. But Tottenham is an amazing club to be a part of with a bright future, and I'm excited to see what I can achieve here."