'Dependent contractor' status among the main Taylor Review benefits for gig workers
'Dependent contractor' status among the main Taylor Review benefits for gig workers
10 July 2017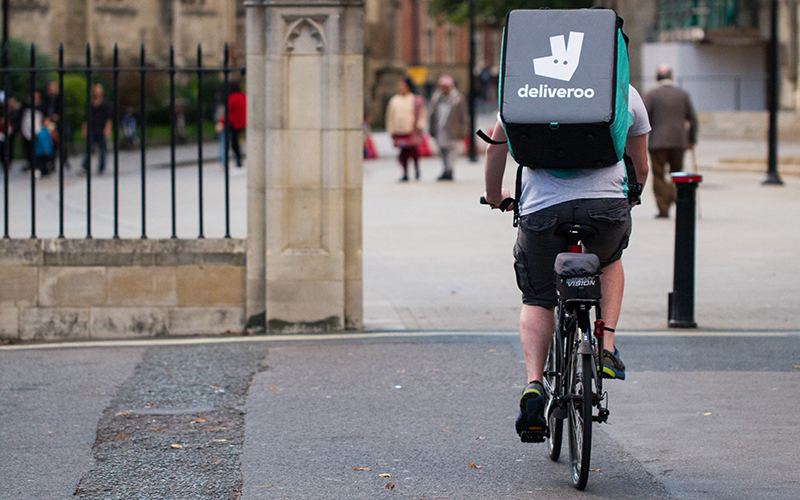 A new 'dependent contractor' status that will see gig economy workers benefit from sick pay and holiday leave is to feature among the recommendations of the Taylor Review, according to reports.
Ahead of publication of the findings from the Taylor Review into modern employment practices, due to be published tomorrow, reports over the weekend suggest Matthew Taylor, the head of the Royal Society of Arts and a former adviser to Tony Blair, will call for:
A new category of worker called a 'dependent contractor' that will receive benefits such as sick pay and holiday leave in a move aimed at tacking the grey area between a fully employed and a self-employed person – currently called a 'worker' in employment law.
Gig economy workers to be covered by minimum wage requirements under a structure obliging firms to show that a person working for them can earn at least 1.2 times the present national living wage of £7.50 an hour for over-25s. 
Companies would do this by modelling the number of tasks – or 'gigs' – an average person working at an average rate can achieve.
If an employer can only offer enough work to earn, for example, £5 an hour over a quiet period, then it is down to the gig worker whether they accept that rate. 
Workers would not then be able to take action against the gig company for not paying the minimum wage.
But in commenting on the expected recommendations, employment lawyers are divided over whether these additional protections for gig economy workers will increase agency work's popularity as UK employers' preferred method of engaging flexible workers.
Christopher Tutton, partner at law firm Constantine Law, told Recruiter the new category of 'dependent contractor' is designed to address issues created by what has been termed 'false self-employment' and alleged abuses by gig economy companies. 
But for the agency world, Tutton adds the new category also represents a "levelling of the playing field" in which gig economy companies can no longer undercut agencies through operating a self-employment model. 
"Workers will also benefit from the increased protection they would enjoy as a dependent contractor, while still having the choice to work in the gig economy and enjoy the flexibility that entails.
"The proposals to give employees on zero-hour contracts the right to request fixed hours is a welcome development. Rather than ban zero-hour contracts, as proposed by Labour, this approach recognises the important role such contracts can play in certain sectors such as retail and hospitality."
But Jacqueline McDermott, a solicitor at law firm Keystone Law, told Recruiter even with the expected changes, employers are not likely to choose agency worker models over gig economy models due to the cost involved.
She told Recruiter: "In among agency workers, they're still paying fees to the recruitment consultants. I suspect it won't make the agency worker model more attractive because the gig workers get very little protections or none. This will introduce some, but not very much.
"It will still be cheaper I suspect for the majority of employers or end-user businesses to use the gig model over agency workers.
"The whole regulation needs fleshing out just to see exactly what benefits there are. At the moment, the gig workers are not paying NICs on what they are earning, so are self-employed and pay less tax, and the employer doesn't pay NICs. That is quite a cheap model for employers. The agency worker model I suspect would be far less attractive because after an agency worker has been there so many months they are entitled to parity with employees doing a similar job for the employer."
And Sybille Steiner, partner solicitor at law firm Irwin Mitchell, told Recruiter it remains unclear how agencies would be affected by the plans.
"If gig economies have to treat their staff as workers (and presumably pay NI and tax) they may prefer to recruit via agencies but that will involve additional cost and therefore is likely to be unattractive if they recruit sufficient workers anyway. That said, this may change if the government does impose controls on immigration which will reduce the pool of workers available."
Ultimately, Leon Deakin, partner at law firm Coffin Mew, says it's down to government to ensure any new rules are easy for employers to implement.
"The devil is always in the detail and if the enacting legislation and associated guidance fails to make it very easy for both the engaging business and individual worker to identify which category the relationship will fall into we could actually end up with even more confusion rather than less.
"In addition, we will need to see how the proposal for companies to 'model the number of tasks or gigs to ensure the individual receives adequate pay' will actually work in what is often a very fluctuated system of supply and demand. If this is too complex or onerous it may reduce margins to an unacceptable level whereas if it is too light a touch it may be toothless."
• Want to comment on this story? Email us at recruiter.editorial@redactive.co.uk or tweet us below to tell us your thoughts. We will run comments online in a round-up at the end of the week.