Umbrellas blast Labour's 'ill-thought out' policy to ban them
Umbrellas blast Labour's 'ill-thought out' policy to ban them
12 May 2017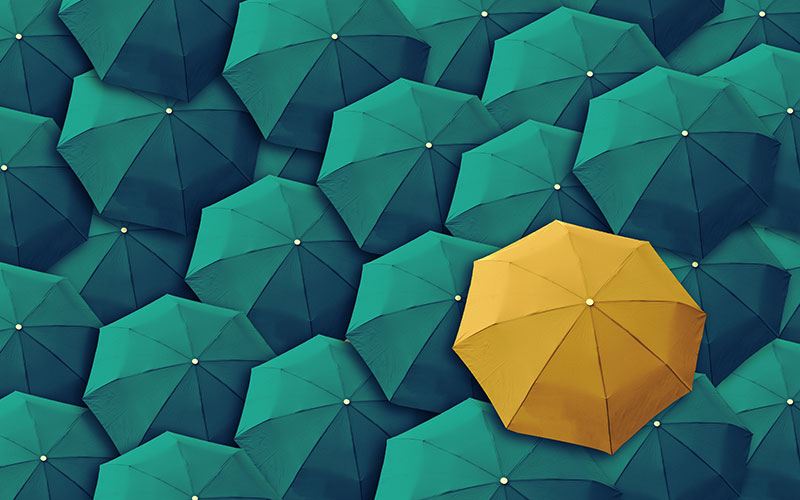 Umbrella companies have rounded on Labour Party proposals to ban them, should they win the election in June.
Labour's draft manifesto, leaked to a number of media organisations this week, including the BBC and the Daily Telegraph, contains plans to ban umbrella companies, which Labour claims "create a false structure to limit employers' tax liabilities and limit workers' rights".
In response to the plans, umbrella companies have accused the Labour Party of not understanding how they work and the benefits they bring.
Matthew Brown, managing director at giant group, told Recruiter: "Labour seem to not fully understand and appreciate the benefits and workings of compliant umbrella companies. They appear to be basing their decision on negative publicity around a small number of non-compliant umbrella providers in the industrial and construction sectors. This can lead to a fundamental misunderstanding of how an umbrella company works.
"Compliant umbrella companies employ thousands of workers across all sectors, particularly professional sectors. They collect and pay over hundreds of millions of pounds in tax to HMRC and, most importantly, provide workers with full employment rights and protection."
Damian Broughton, MD of Danbro, called Labour's plans an "ill-thought out" proposal. "The government and HMRC are both aware that they are a popular solution for the contractor/freelancer marketplace enabling easy administration, secure collection of taxes, normal employment benefits, and in many cases enhanced benefits. 
"In the past, we have seen the wholesale transfer of workers into umbrella companies, without a full explanation of how an umbrella company operates. There is no need for forced transfers as many contractors choose the umbrella option once an individual review is carried out. There has been multiple changes in legislation over the years that have affected umbrella company workers, which gradually has driven many non-compliant providers out of the market." 
He warned: "Banning umbrella companies will lead to massive additional compliance work for HMRC as it will drive thousands of contractors to work through their own individual solution rather than HMRC checking and ensuring compliance on the 100-plus umbrella companies."
Meanwhile, Brookson MD Andrew Fahey told Recruiter: "Of the points made regarding self-employed workers, the first bullet point relating to shifting the burden of proof, so that the law assumes a worker is an employee unless the employer can prove otherwise, is potentially the most damaging to the flexible labour market and the economy as a whole. 
"This, as we have seen in the recent IR35 changes in the public sector, has resulted in genuinely self-employed individuals being punished by increases in tax and NI without the associated benefits. This proposal indicates a lack of understanding of the nuances within the flexible labour market and benefits it provides to the UK economy."
Derek Kelly, CEO at Parasol (part of the Optionis Group), told Recruiter he would welcome a ban on illegitimate umbrella schemes that deny workers their statutory employment rights.
"The industry has long been tarnished by a range of illegitimate firms who aim to abuse the system and manipulate contractors, solely for their own benefit. At Parasol, we firmly distance ourselves from this approach and always ensure we fully comply with all UK employment and tax laws. As the largest company in this market, employing over 7,000 contractors at any given time, we continually strive for improved regulation and compliance. We feel this will create a more balanced marketplace and most importantly support the rights of contractors who provide an immensely value contribution to UK trade."
According to Julia Kermode, CEO of the Freelancer & Contractor Services Association (FCSA), a trade association whose members provide umbrella services and accountancy services to freelancers and contractors, the government's emphasis should be on ensuring organisations comply with current legislation rather than banning umbrella companies outright.
"Corbyn and others clearly don't understand how umbrella works. Umbrellas allow contractors to be able to work independently for a number of end-hirers and provide contractors with full employment rights, all statutory benefits including holiday pay, maternity pay, paternity pay, sickness pay, pensions, redundancy pay and adoption pay.
"It would be foolhardy to ban umbrellas unilaterally considering that this sector is worth in excess of £3bn in tax and NI contributions to the Exchequer annually. We have a good track record of successfully changing views about umbrella; the evidence of the positives is irrefutable and when we talk to MPs, trade unions and others they always see our perspective.
"In an unregulated industry we acknowledge that there is poor practice within the sector, which is why FCSA is committed to raising standards. Rather than a wholesale ban, which only demonstrates a lack of thought, consideration and understanding on their part, we would look to work together with Labour policymakers on initiatives that promote compliance and truly support workers that choose to work through umbrellas. Banning umbrellas is not the way forward."
But in also commenting on the plans, employment lawyer Christopher Tutton, partner at law firm Constantine Law, told Recruiter banning umbrella companies would be easier said than done. "It's a very creative sector. There may be ways for them to continue operating. Saying you're going to ban umbrella companies is a statement of intent but it's very difficult to execute and it's a valuable sector. 
"Agencies find there is a real benefit to having umbrella companies so they can outsource their payroll. It could cause huge disruption to the sector because of the prevalence of umbrella contracts and it would put some recruitment businesses and end users at a disadvantage as well."
When asked about the party's plans detailed in the document, a Labour spokesperson told Recruiter: "We do not comment on leaked documents."
• Want to comment on this story? Email us at recruiter.editorial@redactive.co.uk or tweet us below to tell us your thoughts. We will run comments online in a round-up at the end of the week.