SPONSORED: Recruitment Joint Venture Operation grows to enable recruiters launch their own business
SPONSORED: Recruitment Joint Venture Operation grows to enable recruiters launch their own business
Sponsored by: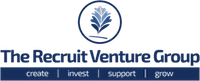 6 April 2017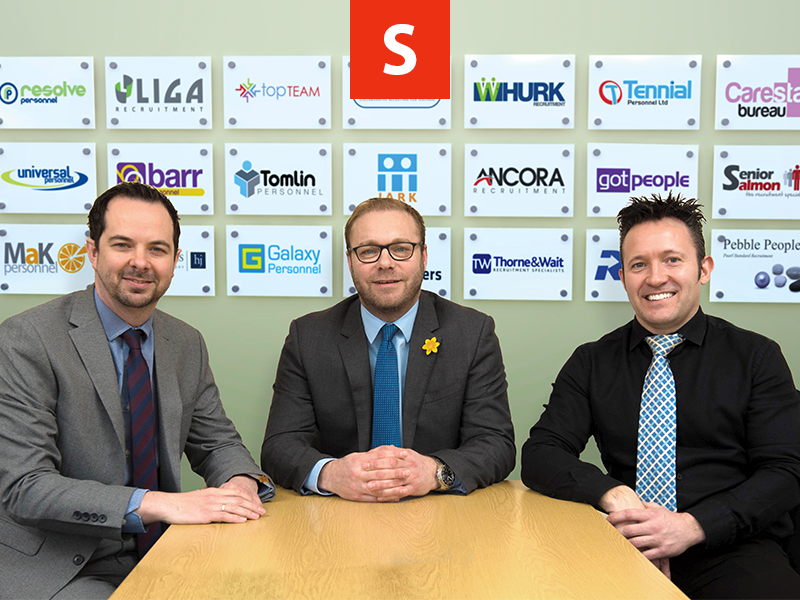 Jark Holdings Ltd, the parent company of Jark Ventures PLC has acquired Recruit Ventures Ltd to create The Recruit Venture Group, with the ambition to grow the largest joint venture recruitment operation in the UK focused on supporting entrepreneurial recruiters launch their own recruitment businesses.
From today (Thursday 6th April 2017), The Recruit Venture Group is now one single business entity with a combined turnover of £131 million and 40 joint venture businesses.
No longer a traditional recruitment business or an investment firm, The Recruit Venture Group is one company solely focused on funding and supporting top performing recruiters with five years consecutive experience to become successful business owners in their own right. The integration made perfect sense.
"There are many recruiters who truly want to own their own business and can now achieve this with our business model and support package"
The Recruit Venture Group will deploy its experience, knowledge, and expertise to focus on a single goal of attracting recruiters who want backing to launch their own recruitment business in the UK.
A structured 10-year plan has been developed to achieve this goal.
By 2027, The Recruit Venture Group intent is to own the largest joint venture recruitment operation in the UK with a combined turnover of £250m and an additional 56 NEW Joint Venture Partners to complement their existing 40 joint venture businesses.
When Chairman John Buckman first launched Recruit Ventures in early 2011, it was done in the belief that there were many recruiters within the industry who truly had the drive and ambition to launch their own business.
A unique business model was created specifically for the recruitment industry which offered full support, financial backing and the security and freedom recruiters needed to concentrate on developing their businesses.
Recruit Ventures continued to grow from strength to strength, achieving £3m in year one to £49m by year five and the model went on to inspire many recruiters to launch their own businesses.
JARK, founded in 1996, had already established itself as one of the UK's largest independently owned recruitment companies with a network of branch-managed recruitment offices operating across many sectors covering the UK.
In 2016 JARK adopted the Recruit Ventures model and migrated from a branch oriented recruitment company to become a joint venture operation itself. 20 new businesses were created, and existing branch and area managers were empowered to become business owners.
"It was a business risk changing the structure of Jark but the Recruit Ventures model enabled us at the time to empower our managers to become business owners in their own right. They are now in control of their own destinies and that is what The Recruit Venture Group is all about," said John Buckman, Chairman.
The Recruit Venture Group enables successful recruiters to become business owners, focus all their time and resources on recruitment and grow their business fast. The group invests heavily in back office infrastructure to support their Joint Venture Partners. The model provides the ability for a business owner to focus and expand without the restrictions and complications which prevent many new businesses reaching their full potential. Business owners can start a business from scratch and make it profitable very quickly.
The Recruit Venture Group are strict advocates in letting the Joint Venture Partners lead their business independently." It's their business and we believe there is a fine balance between interfering and supporting" said Mizen. The minimum we will see anyone will be quartly.
The Recruit Venture Group wants to attract more top talent to join the business with plans to expand their back-office teams and support more budding entrepreneurs across the UK.
The old style 'Head office' approach to business has been replaced by a robust Central Services team which has become the most financially secure support platform recruiters can access, proven to deliver excellent service to their existing joint venture partners, their employees and their business as entity.
"We are excited about the many benefits the merger will bring to our business, our joint venture partners, and new entrepreneurial recruiters looking to step out on their own." 
"The Recruit Venture Group is a proven success" said Paul Mizen, Managing Director. "A self-sufficient business model with structure and foundations.  With a 10-year structured plan already in place to guide us to provide long term growth, we are totally committed, with funds already in place to support many more industry entrepreneurs reach their business potential and launch their own business."
The Recruit Venture Group have strengthened the board to drive the 10-year plan forward with the internal promotion of Danny Parr and Neil Rogers to the Board of Directors. Both have many years' experience of working for Jark Ventures PLC and Recruit Ventures Ltd and also the wider industry. "It was only right that we recognised the outstanding contributions that Danny and Neil have made to Recruit Ventures Ltd and Jark Ventures PLC in their previous roles" said Paul Mizen. "Their promotions not only strengthens our senior management team but helps us to drive our plans forward and grow the business within the industry." He added: "Recruiters are by nature, dynamic, ambitious and driven individuals who want to achieve whatever goal they set themselves… second best is never an option." 
The Recruit Venture Group wants to build the business with people just like that. Those currently working in recruitment, with five years consecutive experience in the industry interested in becoming the boss of their own recruitment business and brand, those with the drive to become successful in their own right.
The model is simple, there is no personal outlay, and the financial security from the outset enables the recruiter to retain their current lifestyle. It provides 100% funding, no limitations on location or number of branches, full back office support services including HR, IT, Accounts, Payroll, Credit Control and Marketing. Everything is geared to getting a new businesses launched and into profit fast, BUT most importantly it is RISK -FREE.
"It provides the security and freedom recruiters need to develop their business."
It's the perfect opportunity for a successful experienced recruiter to become director of their own business and develop a high-street recruitment agency and brand.
A confidential chat is all it takes and it's a quick click and connect to info@recruitventures.com to get the wheels in motion to a new beginning.
So with a 10-year plan already mapped out for the business and the financial governance and capital headroom behind them to ensure the safety and security of all their joint venture partners now and for the future…  
Exciting times beckon for The Recruit Venture Group.