Future of Recruitment Forums ft LinkedIn: take a lead on the future of jobs
29 January 2020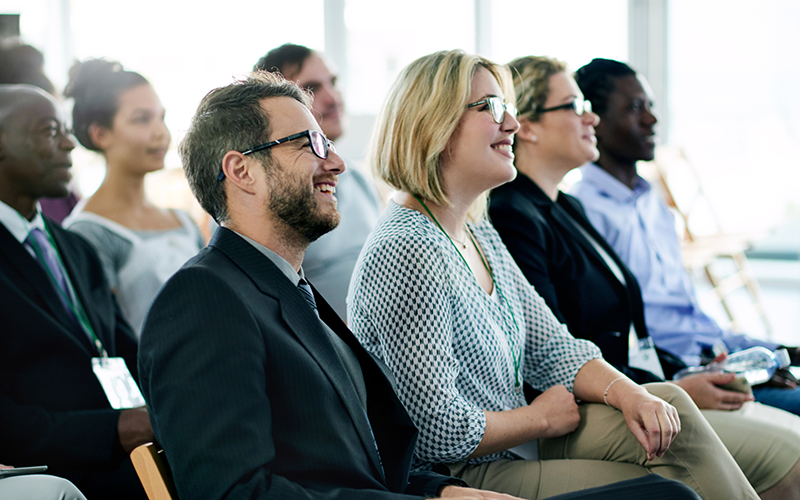 The general consensus following the election is that targeted support to the regions will be high on the list of priorities for a Conservative Government looking to make good things happen in newly won seats. 
From an REC perspective, the aim is to ramp up our industry's voice in the devolved nations and regions and feed into the local debates around skills, good work and business growth. Big plans are afoot for 2020!
Amplifying industry voice
In 2019 we engaged directly with over 1,000 recruitment industry leaders through our IR35 Workshops and high-profile roundtables with public figures like Manchester's mayor Andy Burnham. We clocked up over 3,500 miles on our regional Brexit workshops alone. Next year we'll build on this even further with a series of 'Future of Recruitment' Forums in association with LinkedIn. These will be held right across the country. There's a list of dates below.
Voice and political engagement are part of the rationale. The debate around skills and good work is increasingly devolved, so a strong presence and voice in the regions and nations is a pre-requisite if we want to influence the agenda. On top of this, engaging locally with MPs – particularly the cohort of fresh-faced newbies to the wild west of Westminster - creates a different sort of dialogue and will complement our campaigns on the issues that matter most for recruiters.
With Report on Jobs data showing candidate availability continuing to decline month on month, there has never been a more important time to influence the local skills agenda and to showcase our industry's role in making great work happen across all regions. We want to tap into the expertise and insight of recruitment professionals who are up for being 'activists' and playing an ambassadorial role in their region. REC members, your industry needs you!
Driving competitive advantage
Ramping up our voice and activities in the regions and devolved nations can unlock a range of practical collateral benefits for members.
Our JobsOutlook report shows that 90% of employers who use external providers are looking to their recruitment partners for one thing above all else: expertise. This refers specifically to local labour market dynamics, which is why harnessing data, client insight and the latest technology is increasingly important.
Warning, stat attack ahead: According to the 2019 Edelman Trust Barometer, 75% of people expect organisational leaders to have a view on big issues of the day. Feeding into localised debates around skills, good work and business growth is a great way off getting your brand out there and demonstrating your thought leadership. This is also great news for the overall brand of recruitment.
Getting involved
What's next? Helping industry leaders to build their expertise and brand in their region is at the heart of the Future of Recruitment Forums that we are rolling out across the UK, in association with LinkedIn. These will be highly interactive and practical sessions, squarely aimed at boosting competitive advantage and ensuring that REC members can take a lead on the future of jobs. See you on the road in 2020.
Upcoming dates for our free-to-attend Future of Recruitment Forums in association with LinkedIn:
12 February - Bristol
19 February - Manchester
3 March - Birmingham
5 March - Edinburgh
17 March - Cambridge
8 April - Webinar giving an overview and feedback from each forum.
Register for our upcoming forums here
Image credit | iStock