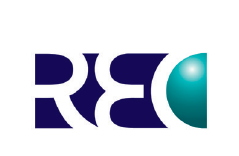 IRP Advocacy
16 July 2019
Being recognised as the best in a competitive industry rests on the strength of your in-house talent.
We offer a company membership purchase scheme for organisations looking to invest in their staff and talent retention through our IRP Advocacy programme. IRP Advocacy isn't just an investment in staff: it signifies commitment to the industry and professional standards.
Standout as an employer of choice
Becoming an IRP Advocate will help your company find and retain the best talent, giving you the edge over other employers through demonstrating your commitment to supporting staff development and professional growth. IRP Advocacy turns good recruiters into great recruiters, and assures clients you adhere to the highest codes of practice.
IRP Advocacy summarised- Download the overview here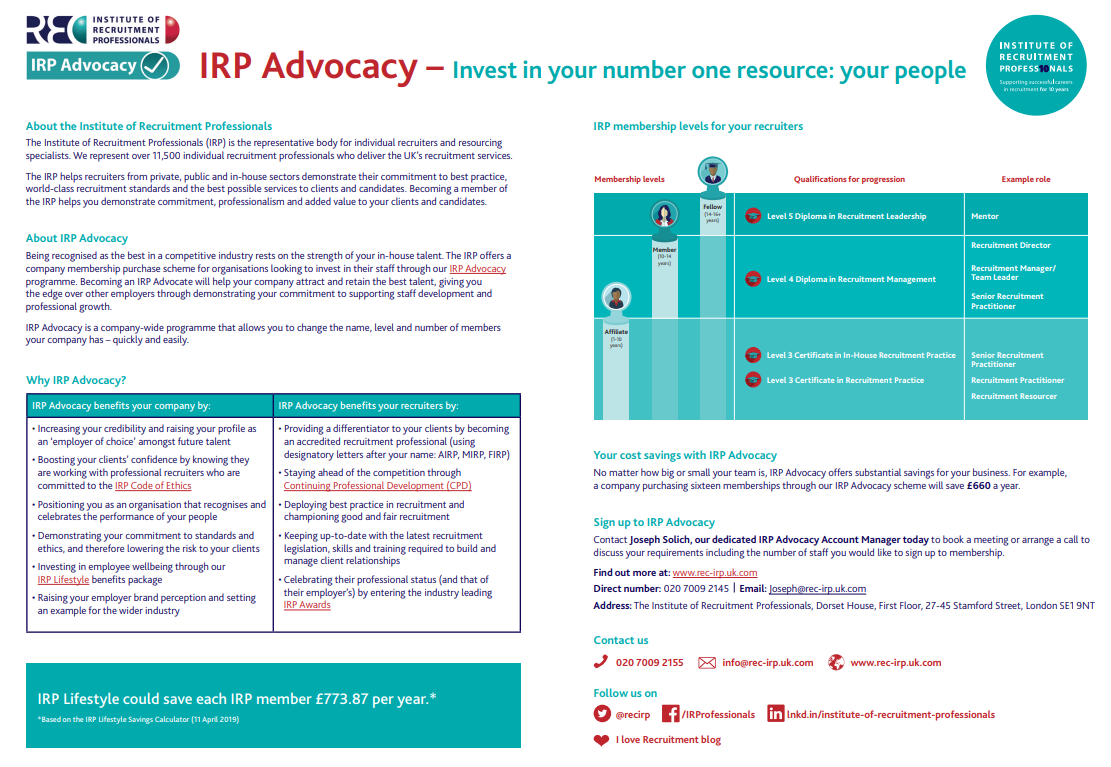 Make the right investment for your business
Investing in staff will raise the service your business delivers to clients, and can prove invaluable in securing contracts. As an IRP Advocate your staff will become fully registered members of the IRP, with access to expert industry-specific knowledge banks, legal advice and CPD opportunities designed to raise them above the crowd.
How to join
If you'd like to become an IRP Advocate, or need further information or advice, please contact our Account Manager Joseph Solich on 020 7009 2145 or email Joseph@rec-irp.uk.com 
Featured IRP Advocacy case study- Meridian Business Support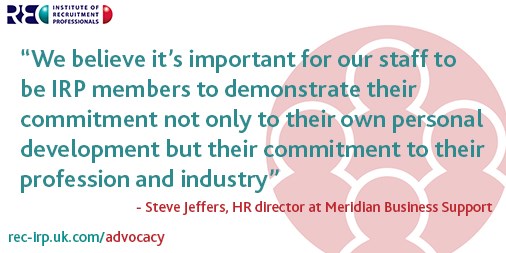 See this article on the REC website