APPOINTMENTS: 30 OCTOBER-3 NOVEMBER 2017
30 October 2017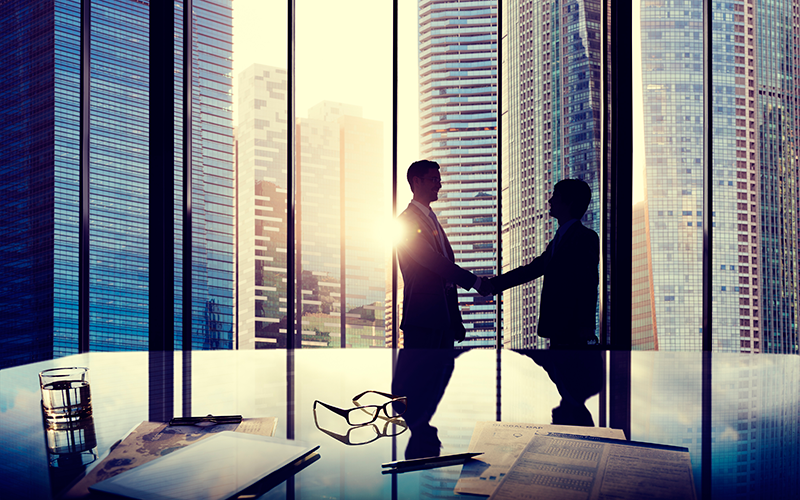 This week's appointments include: Bullhorn, Core-Asset Consulting, Franklin Fitch, FPS, Hamlyn Williams, ManpowerGroup, McGregor Boyall, Nakama Group, NHS Improvement, Oyster Partnership, Pedersen & Partners, Pure Search, Rutherford Cross, Talentmark, Team Support, Woodrow Mercer Finance
• Cloud computing company Bullhorn has promoted Peter Linas to executive vice president, corporate development and international.
Linas has spent more than 20 years in the recruitment industry and held several senior director roles before joining Bullhorn as international managing director in 2009. Since then, he has been responsible for spearheading Bullhorn's growth at an international level. 
In his new role, Linas will continue to head up Bullhorn's international business, but will also focus on highlighting and building relationships with potential acquisition opportunities. 
• Financial sector recruitment specialist Core-Asset Consulting has appointed Liam Hughes to the newly-created position of senior business manager.
Hughes will be responsible for permanent mid-to-senior level asset management roles – both in the UK and internationally – as well as account management and helping grow Core-Asset Consulting's client base.
• IT infrastructure recruiter Franklin Fitch has opened an office in Vienna, Austria, headed up by Thomas Hochgatterer. The firm also announces the promotions of Thorge Block to senior consultant and Konstantin Ehrenberger to principal consultant.
• Payroll company for contractors and temporary staff Freelance Professional Services has promoted Matthew Parsons from sales director to managing director. The move follows the resignation of Matthew Huddleston, who has held the position since 2012.
• Global corporate governance recruiter Hamlyn Williams has promoted Harry Sliufko to managing director of its Americas arm. Sliufko joined Hamlyn Williams in August 2016 and grew headcount from eight to 30 within 12 months.
• Recruitment giant ManpowerGroup welcomes Michael Van Handel to its board of directors. He retired as senior executive vice president of ManpowerGroup in February 2017, following more than two decades with the company, including as CFO, and in other senior finance and accounting positions.
Van Handel has been a director of financial services provider BMO Financial Corporation, a subsidiary of BMO Financial Group, since 2006 and a director of business management consultants ICF International since June 2017.
• Sam Hoggan joins global recruiter McGregor Boyall to head up its new Glasgow office, which is set to open later this month.
• Mark de Lacy has resigned from the board of international recruiter Nakama Group with immediate effect. De Lacy has been a board member since September 2008 but will remain in his operational role as sales director of Highams Recruitment.
• NHS Improvement has appointed Tom Wynne regional head of procurement for London. Wynne was previously senior workstream lead for NHS London Procurement Partnership's medical and surgical team for the past two years.
• Matthew Bunyan joins property staffing specialist Oyster Partnership as senior consultant focusing on real estate finance placements.
• International executive search Pedersen & Partners has appointed Christopher Kopf as principal within its DACH technology practice group based in Munich, Germany.
• International recruitment firm Pure Search has hired Adam Fleckney as a director within its global CFO practice. He will focus on CFO and senior finance appointments across the retail and consumer sectors.
• Senior finance recruitment firm Rutherford Cross, part of the Livingston James Group, welcomes tax & treasury lead Amy Borthwick and audit, risk and compliance lead Georgina Millyard.
In Edinburgh, CFO services Stephanie Livingston has moved from the Glasgow office to manage the firm's industry and public sector offering in the East of Scotland, while Derek Lauder, who has been managing the Edinburgh office for the last 12 months, moves into a new role as head of interim across Scotland.
Angela McCann, also CFO services, has expanded her remit from purely financial services into the industry & commerce market in Edinburgh.
• Nick Ross has been appointed client director by life sciences recruitment specialist Talentmark. His remit will be to build and grow the executive interim side of the business in pharmaceuticals, biotechnology and medical devices.
Also joining Ross at Talentmark are Jon Phillips as team lead and Andreea-Godfrey Cass as managing consultant.
• Max Crisp joins multi-sector Team Support as recruitment consultant within its industrial team. He joins from specialist managed services and recruitment group AM2PM.
• Woodrow Mercer Finance, a joint venture between FDYL, a Yorkshire-based financial consultancy and recruitment specialist, and Birmingham-based recruiter Woodrow Mercer, has appointed Natalie Moyles as business director within its Leeds office.
Moyles joins from Page Personnel. At Woodrow Mercer Finance, she will focus on transactional recruitment, working closely with Sara Clark to build the firm's latest division specialising in recruiting entry-level and part-qualified finance staff.