Do more to tackle nursing shortages recruiters tell Hunt
4 October 2017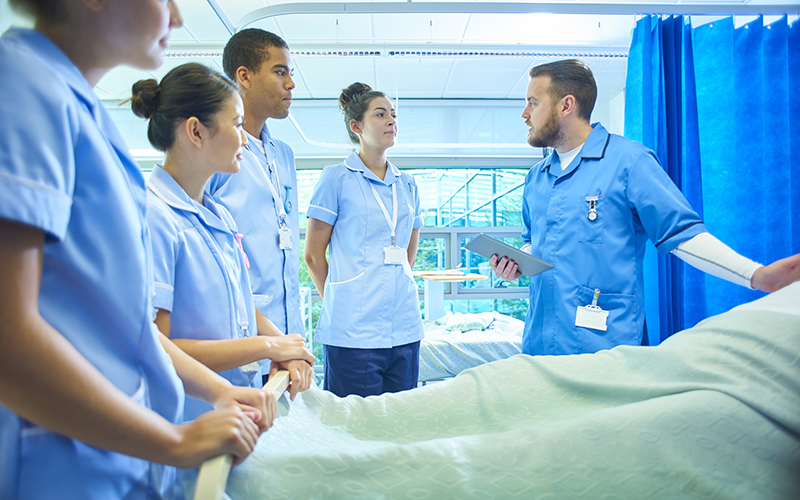 Recruiters have called on health secretary Jeremy Hunt to do more to tackle the UK shortage of entry-level nurses.
At the Conservative Party Conference yesterday, Hunt delivered a speech committing to additional funding for more placements of student nurses and nursing associates through the promise of 5,000 extra trainee nursing places. He also committed to use NHS land to build more affordable homes for nurses.
In the wake of Hunt's speech, Danny Mortimer, CEO of NHS Employers and deputy CEO of the NHS Confederation, said in a statement that more affordable homes would support recruitment and retention of NHS workers, adding Hunt's commitment for more nursing places is "good news" for the NHS when the supply of nursing staff from overseas is proving such a challenge to employers.
But healthcare recruiters have not been quite as effusive in their praise of the health secretary's speech.
Greg Wood, director at Your World Recruitment, told Recruiter government needed to distinguish between nursing associates and nurses: "The majority of these nursing places are actually nursing associates, not nurses as such.
"It's the idea of taking nursing associates and once they have done their two-year course then for them to go on to further training and become nurses; they are estimating that 50% of the associates are going to put through.
"But the Nursing and Midwifery Council have yet to regulate the course for nursing associates and that's not due to start until 2019. So it seems the government is calling these nurse associates 'nurses' but they're not true nurses – they are adding them to the numbers and putting this big, broad statement out of these additional places.
"I think it's important for government to recognise that nursing and nursing associates are separate professions and give a true reflection of the number of nurses they are hoping to recruit… That difference needs to be recognised.
"The scrapping of the bursaries is still preventing students from going down that career path of becoming nurses. That has got to be something that the government looks at and addresses."
Meanwhile a spokesperson for Healthcare Locums told Recruiter in a statement: "HCL welcomes the funding investment into more student nurse places, and any recruitment and retention strategies that will make nursing a more desirable and sustainable career choice. There needs to be robust strategy put in place to grow and support the nursing workforce to prevent the continuation of today's health and care staffing crisis and the further deterioration of the quality of care."
In that spirit HCL's spokesperson added the agency is working with nursing bodies to help make nursing a more attractive profession.
"We are working closely with the RCN [Royal College of Nurses] and the NMC [Nursing & Midwifery Council] to support their endeavours to make nursing a more attractive career choice and eliminate where possible and relevant the barriers to entry. 
"Long working hours, pressure due to staff shortages, low pay and the removal of bursaries have all culminated in a perfect storm. The introduction of the IELTS [English language tests] examination and Brexit have all played their part too."
• Want to comment on this story? Email us at recruiter.editorial@redactive.co.uk or tweet us below to tell us your thoughts. We will run comments online in a round-up at the end of the week.