APPOINTMENTS: 2-6 OCTOBER 2017
2 October 2017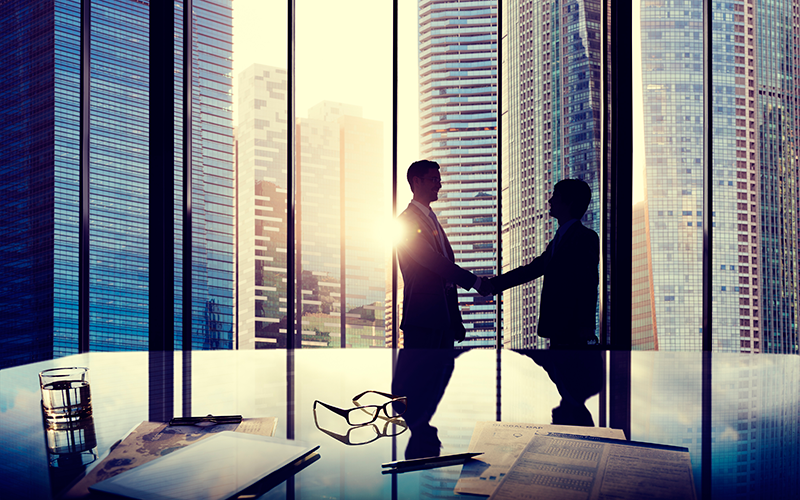 This week's appointments include: Audeliss, Boyden, Eames Consulting Group, Engage Technology Partners, GCS, Impellam Group, Investigo, Norman Broadbent, PK Education, Sheffield Haworth, SThree, The Curve Group, Wells Tobias Recruitment Solutions, ZRG Partners
• Jonathan Swain joins executive search firm Audeliss as managing director. Having held leadership roles focused around sales and business growth at both executive search firm Odgers Berndtson and people management consultancy Penna, Swain joins Audeliss having recently held MD positions at recruitment businesses Capita Professional Recruitment and Veredus.
Before his career in executive recruitment, Swain was responsible for the national delivery of the Audit Commission's Comprehensive Performance Assessment, as well as being its national policy lead for children's services. He also served as deputy director at the Cabinet Office, and worked for five local authorities in senior roles.
• Global talent and leadership advisory firm Boyden welcomes Claire Lauder as partner in Boyden UK Interim Management and Francesca d'Arcangeli as management partner in Boyden UK.
• International recruitment and search consultancy Eames Consulting Group has appointed Oliver Street as senior consultant within its insurance team in the UK. Street will recruit mid-senior professionals into the employee benefits arena with a specific focus on international and global benefits, private health, protection and wellness.
• Paul Bolt, the director of SMB (Server Message Block) for Microsoft UK, has joined the board of recruitment software specialist Engage Technology Partners as non-executive director.
• Technology staffing specialist GCS has promoted David Bloxham from managing director to CEO. The move follows the acquisition of GCS by recruitment group nGAGE Specialist Recruitment in May and its integration into the wider group.
• Impellam Group non-executive director Sir Paul Stephenson is to step down from the managed services and specialist staffing provider's board.
• Nick Baxter has been appointed as the new CEO of multi-sector recruiter Investigo. Baxter succeeds Gary Watson, who takes the role of deputy chairman and will support the board during the group's management buyout and beyond.
Baxter joined Investigo back in 2006 to launch its business change and transformation division, and was a key member of the group's MBO team in 2013. Haresh Vaya, Paul Collier and new addition Derek McKenzie join Baxter on the group's senior management team.
• Talent acquisition and advisory services provider Norman Broadbent has appointed William Gerrand as chief financial officer. He succeeds James Webber, who announced his intention to leave in August to pursue other business interests.
• Supply teacher agency PK Education has appointed Romilly Wakeling as operations director.
• Global executive search firm Sheffield Haworth welcomes Max Shepherd as director, global real estate. He will be based in London.
• International specialist STEM staffing business SThree has appointed James Bilefield as a non-executive director and member of its remuneration, audit and nomination committees.
Current non-executive directors Fiona MacLeod and Nadhim Zahawi will retire on 31 October and Bilefield will succeed MacLeod as senior independent director, in addition to becoming chairman designate. Bilefield will succeed Clay Brendish as chairman at the end of the company's AGM in April next year.
• The Curve Group has appointed Miles McLeod as head of client solutions. McLeod joins the recruitment outsourcing and HR services company from his most recent role as vice president EMEA at Pontoon Solutions, the recruitment outsourcing division of the Adecco Group.
• Multi-sector Wells Tobias Recruitment Solutions welcomes Melanie Forbes, the former CEO of recruitment outsourcing specialist Guidant Group, as non-executive director.
• US search firm ZRG Partners has appointed Vaughan Marecki as managing director and member of the firm's global insurance practice. Marecki, the founder of investment staffing specialist M Consulting Group, and his entire team will join ZRG.