NEW TO THE MARKET: 18-22 SEPTEMBER 2017
NEW TO THE MARKET: 18-22 SEPTEMBER 2017
18 September 2017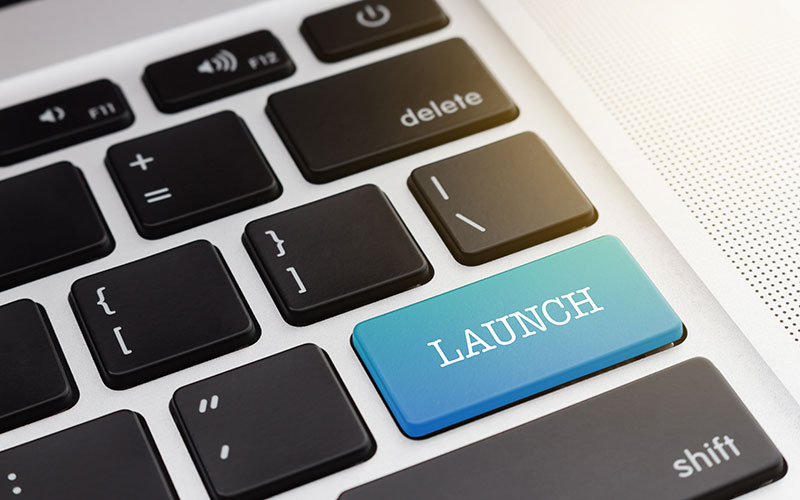 Latest new launches, openings or products within the recruitment industry, including: Butler Rose, Coursera, cut-e, EasyRecruit, greenbean by NRG, HMRC, ISE, Saberr, Search Global, SomeoneWho
• Specialist accountancy & finance recruiter Butler Rose has expanded its offering in the North by launching a new team in Leeds. The team, led by associate director Peter Bone, will focus on recruiting transactional, part-qualified and qualified finance professionals in Leeds and the surrounding area.
• Online education and learning provider Coursera has launched a series of courses on Virtual Reality developed by the University of London.
The uptake of VR in business is forecast to outpace the leisure use in the coming years, with employers needing to tackle the talent shortage in this specialist skills arena. The Virtual Reality Specialisation, developed by Dr Sylvia Pan and Dr Marco Gillies from Goldsmiths, University of London, comprises five course modules including: Introduction to Virtual Reality; 3D Models for Virtual Reality; 3D Interaction Design in Virtual Reality; Building Interactive 3D Characters and Social VR; Creating Your First Virtual Reality Game.
• International assessment specialist cut-e has launched enAC – a platform that automates the process of planning and managing assessment or development centres. It enables recruiters to create individual and group exercises, using customised content based on the requirements of specific roles.
Using tablets, observers rate participants and take paperless notes. The platform then consolidates all the collected behavioural observations, comments, ratings and test scores for each participant and creates an instantly available competency-based report.
The report highlights their strengths and development needs, with relevant interview questions and notes for structured feedback sessions.
The enAC system can be customised to reflect the corporate branding, competencies, rating scales, processes and reporting preferences of organisations, and is available in English, French, German and Italian.
• Interactive online labour supply company EasyRecruit has launched a permanent division. The new division has committed to make permanent placements within five days using its tried and tested technology and recruitment processes aimed at streamlining the recruitment process.
• Multi-sector recruiter NRG has launched outsourced recruitment solutions business greenbean by NRG. The recruitment outsourcing provider will operate on a project basis, fully account managed and flexible model.
• HM Revenue & Customs has launched a new service aimed at mid-sized recruitment agencies. The Growth Support Service is aimed at organisations in the administrative and support services sector.
This includes vehicle hire companies, recruitment agencies and call centres, with either a turnover of more than £10m or more than 20 employees, and undergoing significant growth. The new service sees HMRC tax experts offer these organisations dedicated, tailored support, which could include: • Helping with tax queries about their growing business • Supplying accurate information and co-ordinating technical expertise from across HMRC • Supporting them to get their tax right first time and access relevant incentives or reliefs.
• The Association of Graduate Recruiters (AGR) has changed its name to the Institute of Student Employers (ISE). The organisation says its name change reflects the evolution of its member needs since it was formed nearly 50 years ago with most of its employer members taking a broader approach to how they recruit and develop emerging talent, hiring school leavers, apprentices and interns alongside graduates.
• UK people analytics company Saberr has launched CoachBot following a period of closed beta testing. CoachBot digitises the team-building work traditionally done by an external human coach to help teams address and improve upon issues ranging from goal setting, to decision making and role clarification. 
The interactive bot, built for team members rather than HR staff, is currently being used by teams at 11 companies, including Unilever, Logitech and the Hertfordshire Partnership NHS Foundation Trust (HPFT).
• International recruiter Search's global arm is to launch a legal recruitment campaign in a number of international and regional law firms throughout the United Arab Emirates.
The campaign will aim to cement existing partnerships with international and local law firms across the UAE, generate new business and attract high-level candidates to the region.
• Digital platform SomeoneWho has launched. Created by interims Andrew Saffron, Gary Anderson and Julie Nerney, the service aims to match top quality interims with high quality briefs.