Migration system must be evidence-based, say recruitment bodies
27 July 2017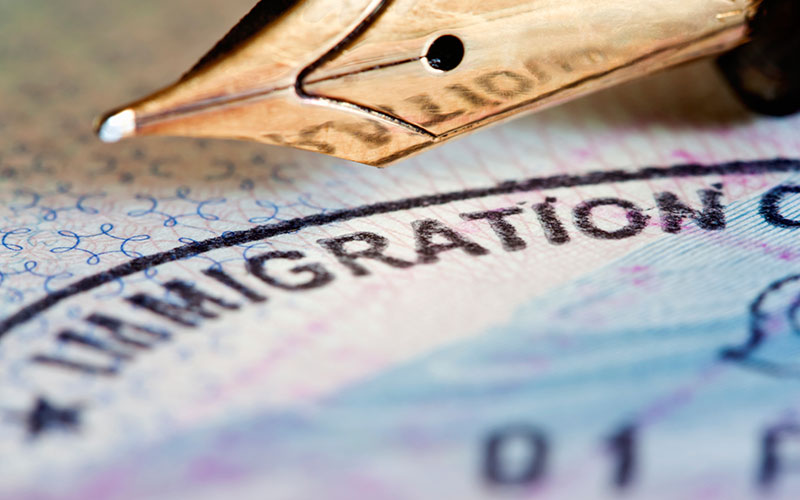 Recruitment trade bodies have called on government to ensure the UK's new migration system is based on evidence about the skills the country needs to thrive post-Brexit.
In today's Financial Times, home secretary Amber Rudd indicated the Migration Advisory Committee (MAC) is to carry out an assessment of the role of migration plays in the UK labour market.
Meanwhile, immigration minister Brandon Lewis told the BBC Radio 4's Today programme a new immigration system will be in place by March 2019 when the free movement of people between the EU and the UK ends.
UK industries such as construction, hospitality and healthcare are among the sectors relying heavily on EU workers, and have long been identified as being at risk for being unable to fill even fewer vacancies than they are able to currently under tightened freedom of movement rules. 
Commenting on today's developments, Recruitment & Employment Confederation CEO Kevin Green has urged government to deliver policies that will safeguard access to the people UK plc needs.
"Decisions about the future immigration system must be based on data, evidence and analysis. This is the clearest indication yet that the message is getting through to policy-makers and we welcome the announcement that the MAC will inform options for the future immigration system.
"The best way to provide clarity to employers and EU workers would be to develop a five-year roadmap for the implementation of new immigration policy which avoids a 'cliff edge' when the UK leaves the EU. The REC and our members are ready to help shape a post-EU immigration system that is fit for purpose and based on evidence."
Meanwhile, Samantha Hurley, Association of Professional Staffing Companies (APSCo) director of operations said in a statement that it was "absolutely critical" any new immigration system does not act as a barrier to the highly-skilled, highly-paid EU nationals that the UK economy needs to thrive when EU free movement rules come to an end.
"For this reason, we welcome the fact that the migration advisory committee will study the 'economic and social costs and benefits of EU migration to the UK economy', its impact on competitiveness, and whether there would be benefits to focusing migration on high-skilled jobs.
"As the labour market tightens further, there are skills gaps across all sections of our membership from the STEM sectors (ICT, life sciences, construction and engineering) to the NHS, education and qualified social workers.
"Post-Brexit, it is critical that the UK economy has timely, practical access to essential EU and non-EU labour. Complex, restrictive visa and other authorisation processes will hinder businesses' ability to improve productivity. Policies to facilitate access to labour must be partnered with significant investment into technical skills education and more cohesive policies around higher education and modern employment needs."
According to Azmat Mohammed, director general at the The British Institute of Recruiters, businesses need absolute assurance that there is a plan on immigration post Brexit, adding he thinks it appears currently the government has no plan, and that is why no information other than soundbites is being released.
Consequently, Mohammed called on government to answer seven pressing questions including:
What will be the exact process in talent coming to the UK post Brexit.
What skills and industries will be controlled?
Will there be quotas?
How long will it take to get into the UK and what evidence will be required?
What penalties will be imposed on hiring European workers?
What hiring fees or new pay regulations will be imposed if any? 
What length of stay will workers have?
"Until we know this, we can't be sure what impact Brexit will have on UK businesses," he added. 
At the moment, the lack of detail is worrying for business and employees alike making the UK less attractive a destination to work."
• Want to comment on this story? Email us at recruiter.editorial@redactive.co.uk or tweet us below to tell us your thoughts. We will run comments online in a round-up at the end of the week.