CONTRACTS & DEALS: 10-14 JULY 2017
10 July 2017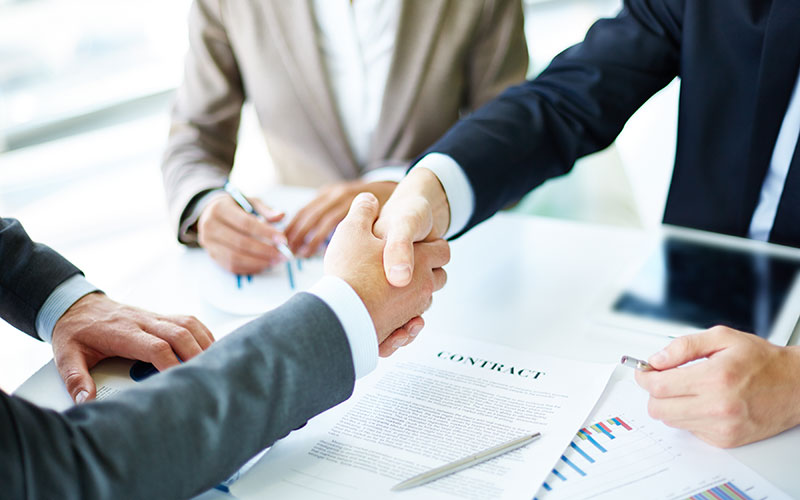 This week's contracts and deals, including: Capita, FCSA, MOVE Guides, Reed Hamilton, TheXecutives, ZRG Partners
• Business process management and outsourcing company Capita has been chosen by Crown Commercial Service (CCS) to manage a framework providing bespoke training services to public sector organisations and the civil service.
The new CCS Managed Learning Services framework agreement aims to help a range of organisations, including government departments, councils, NHS Trusts and the emergency services, cut the cost of bespoke training and development of staff.
Knowledgepool, part of Capita, will manage the framework, which specifies that more than half of the spend through the framework will be subcontracted through smaller, specialist training providers, helping to ensure that SMEs can benefit from working with the public sector.
CCS is an executive agency, sponsored by the Cabinet Office.
• Search firm Reed Hamilton has joined executive search partnership Amrop. Founded in 2011 and led by Jason Reed Wagner, Reed Hamilton currently has six consultants and operates across financial services, technology, consumer & retail, life sciences, private equity, hospitality & gaming and industrials in Singapore.
• The Freelancer and Contractor Services Association (FCSA), an independent trade association for professional employment services, has partnered with contractor solutions provider Carrington Capital.
The partnership sees FCSA's members benefit from Carrington Capital's Anytime Wages Service, a new service enabling payroll companies to advance contractor wages before payday.
The Anytime Wages Service speeds up the payment process for wages that the contractor already has a legal right to with no risk for the payroll provider.
• Technology firm MOVE Guides has closed $48m (£37.3m) in Series C funding from investors Future Fund, New Enterprise Associates (NEA) and Notion Capital.
The US-based firm, which moves and manages the mobile workforce, has raised more than $91m since launch.
• Search firm TheXecutives has joined global network of retained executive search firms Penrhyn due to its partnership with existing Penrhyn member recruiter LAB & Company.
The move strengthens Penrhyn's footprint in Central and Eastern Europe and Russia. TheXecutives are based in Russia (Moscow), Austria (Vienna) and Germany (Dusseldorf and Munich).
• US global executive search firm ZRG Partners has acquired certain assets of life sciences staffing specialist HM Long Global Partners.
The move also sees the firm's chair and CEO Helga Long initially join as CEO of HM Long Global, a division of ZRG Partners. Following the integration of the company, Long will then assume the role of chief client officer in ZRG's global life sciences practice.
Joining Long from HM Long Global Partners is Charles Rohaut, managing director in France, Derick Haire as senior client partner in Texas, and Lydia Coleman, senior executive assistant to Long, in Virginia.