CONTRACTS & DEALS: 26-30 JUNE 2017
26 June 2017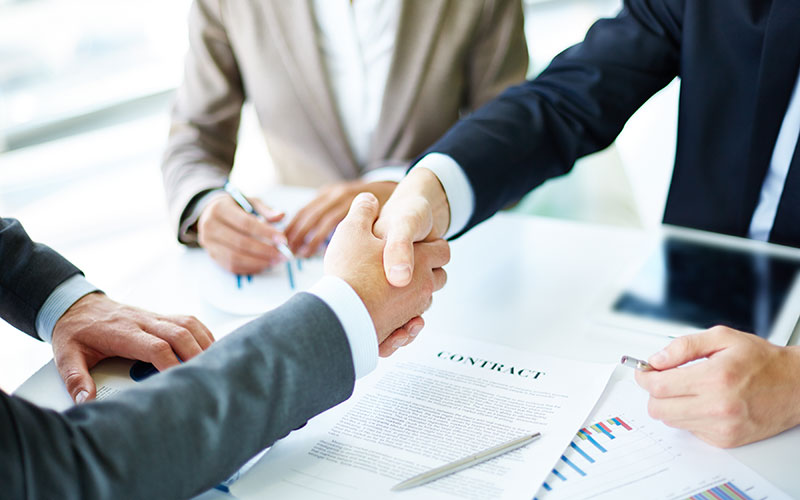 This week's contracts and deals, including Amrop, CIPD, Driver Hire, Gravitas Recruitment Group, Hays Talent Solutions, Kubrick Group, Liquid Careers, N-Trust Care Services, Nakama, Recruitive Software, Sheffield Haworth
• Two US-based search firms have joined retained executive search partnership Amrop.
They are Industrial Search Partners (ISP), who will lead Amrop's retained executive search services in industrial, infrastructure and energy sectors for the US, and life sciences and consumer products search specialist JBK Associates International (JBK).
• Professional body for HR and people development the CIPD has chosen benefits provider Perkbox to launch a new member rewards programme for its 140,000 members.
CIPD members will now have access to over 200 practical and recreational perks – from discounted gym memberships and cinema tickets to cheap groceries and savings on travel – redeemable via their own dedicated account using Perkbox's desktop platform and smartphone app.
• Kathy Wylie is the new owner of the Derby office of transport and logistics recruitment company Driver Hire.
Before buying Driver Hire Derby, Wylie worked in property development and, before that, retail banking.
• Global niche recruiter Gravitas Recruitment Group has acquired Hong Kong-based banking technology and financial market staffing specialist Atlas Global Search.
The acquisition opens Gravitas' Asia-based operation to contract services and niche technology roles in addition to the permanent insurance roles in the region it already recruits for.
Gravitas adds the deal also provides market synergies with its UK technology division, supporting the group's global strategy in establishing specialist technology teams in Asia.
Atlas's current team of 10 will move into Gravitas' Hong Kong offices located at Taikoo Place, Quarry Bay, with Atlas co-founder Peter Barker joining Gravitas as regional sales director and Rhythy Yeung, a junior partner at Atlas, joining Gravitas as a business manager. Fellow Atlas co-founder Katie Eden joins in a part-time capacity supporting the integration and will be responsible for sales training and people development.
• Hays Talent Solutions, outsourced resourcing division of recruitment giant Hays, and North London's Haringey Council have agreed a new recruitment partnership for the next four years for all permanent and non-permanent recruitment.
The new partnership includes work on initiatives encouraging greater local engagement and increased diversity and inclusion through the Hays-Haringey Social Value Fund.
• Technology staffing firm Kubrick Group has partnered with enterprise data science software maker Dataiku to help recruit and train groups of technical candidates in big data and data science technologies.
The partnership sees Kubrick Group and Dataiku train mathematics, physics and computer science graduates in the latest big data engineering, data science and data analytics technologies. Following an external accreditation, trainees will become consultants joining Kubrick Group clients to help them tackle data challenges and effectively extract value from their data.
Consultants benefit from constant training and career coaching throughout the two-year programme. The client has the option of retaining the consultant as a permanent member of staff for no extra fee once the programme has finished.
• West Midlands-based specialist care industry recruiter and training provider N-Trust Care Services has acquired social care staffing specialist PCB Care.
The deal creates a group with a combined £6m turnover and 40 staff. N-Trust has offices in Wolverhampton, Stoke and Birmingham.
N-Trust, led by founder and managing director John Coyne, and majority shareholders Gary Dewhurst and Mark Roberts, the founder and MD of national recruiter gap Personnel Group, will now undertake a four-month strategic review of PCB aimed at supporting its immediate investment and acquisition plans and positioning the company for future growth.
PCB founder Rosalind Payne remains with the business as chairwoman, with operations director Gill Forward responsible for PCB's day-to-day activities.
N-Trust was supported on the acquisition by business adviser Kourosh Mehrabani from Manchester-based KM Business Advisory.
• Recruitment software provider Recruitive Software has integrated its recruitment software with drinks industry career platform Liquid Careers.
• Tim Sheffield, the founder of executive search and talent advisory firm Sheffield Haworth, has become a non-executive director at international recruiter Nakama. The move coincides with Sheffield Haworth taking a 24.1% holding in Nakama, revealed announced in an announcement to the City yesterday.
According to the same announcement, Nakama chairman Ken Ford has sold 9.5m shares in the company at a price of 1.8p per share, while Nakama non-executive director John Higham has sold 7.4m shares at the same price.
Sheffield founded Sheffield Haworth in 1993 and is currently responsible for the leadership and strategic development of that business. He is also a co-founder of international recruiter Empresaria Group, serving on their board from 1996 to 2008.
Tim Sheffield is unrelated to Nakama CEO Rob Sheffield.