Leading recruiter concerned with losing low-skilled EU workers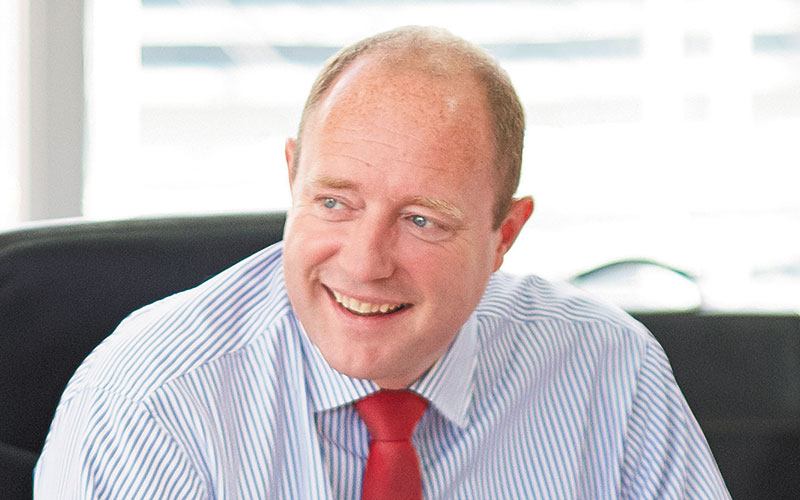 The group CEO of nGAGE Specialist Recruitment says he is more worried about the potential drain of EU immigrant workers in caring, catering and cleaning jobs than the loss of professionally skilled workers.
In the wake of Brexit, Tim Cook (above) said he believes employers will work out solutions to ensure that skilled EU nationals can remain in the UK or immigrate here for work. "I'm kind of relaxed about that," he told attendees at a breakfast briefing this morning. "The big problem," he said, was in the unskilled, low-level arena.
Hosted by law firm Mishcon de Reya, the briefing focused on 'Potential changes to the UK business immigration system and the future of the UK-EU relationship'.
Cook joined former Labour MP Chris Pond, chair of the Lending Standards Board and vice chair of the Financial Inclusion Committee, and Sebastian Remoy, president of public affairs and head of trade and competition at Kreab, on a panel.
Cook illustrated the current challenges facing UK employers requiring entry-level and low-skilled workers with several examples. One instance was his company's quest to hire 40 apprentices. To date, it has only been able to recruit four, even with the help of four apprentice-providing agencies, each at an annual salary of £14k. That sum, he said, is not much less than entry-level salaries for graduates.
Another example was that of a major online retailer, which struggled significantly at the end of last year to execute delivery of ordered items. The company's supplier partners had to form a consortia to ensure delivery because of the lack of people to do the work. 
Cook commented: "There are a lot of jobs in the UK that the indigenous [population] don't want to do."
• Want to comment on this story? Email us at recruiter.editorial@redactive.co.uk or tweet us below to tell us your thoughts. We will run comments online in a round-up at the end of the week.