Recruiters welcome the election of France's President Macron
8 May 2017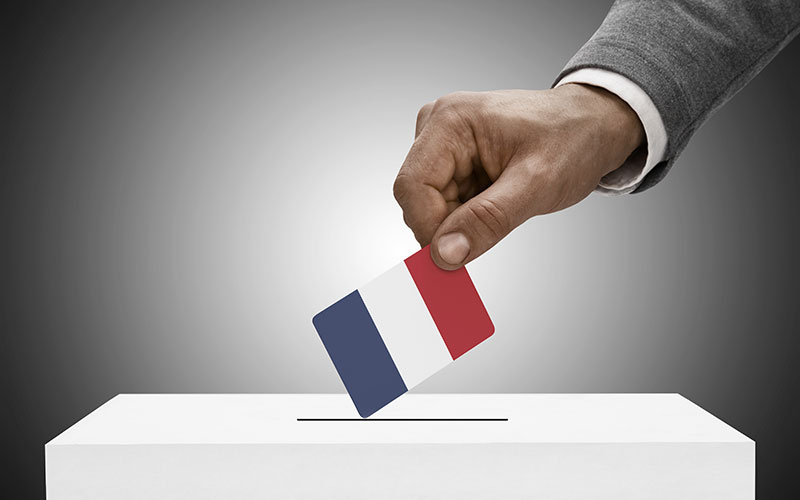 Recruitment heavyweights with operations on both sides of the channel have welcomed the election of "pro-business" French President Emmanuel Macron.
The former French minister of the economy, finance and industry won the race to be France's next president, defeating Front National leader Marine Le Pen yesterday in a landslide victory – a victory largely welcomed by recruiters with French and UK interests.
Peter Searle, CEO at international workforce solutions provider Airswift, told Recruiter he suspects Macron's election will have a minimal adverse impact on his agency's UK business.
"I'm not sure it will have any impact from the impact it would have had previously, despite the rhetoric, because of course France, Germany and the other countries in the EU are positioning themselves to try and get the best deal they can."
And Searle was hopeful of the boost to Airswift's French business created by Macron's election victory.
"Our business in France is dealing with French companies. From the point of view of stability and from the point of view of Macron's drive to stimulate the economy and the global relationships that France has – it will be to our advantage."
On relations between both the UK and France, Searle said it was "blindingly obvious" that the best deal that could be struck between the UK and her former EU partners post-Brexit is for the UK to stay as a "full, open" trading partner. 
"What they really want to do is just get compensation for the money [the European Union] would be losing as our share over the coming years. So it would be a straightforward negotiation between how much would we pay them to maintain a significant proportion of the benefits we get from being part of the European Union anyway, without the onerous liability on our sovereignty and decision-making in laws."
Tony Goodwin, CEO at Antal, echoed Searle's sentiments. "I don't think he's going to hard-ball the UK because he'll want to do business with us. Like all of the European countries, there's a lot of business being done between Britain and France, and the UK and Germany, and the UK and the Netherlands. 
"As a businessman, there's nothing more than I want for that to continue. That pragmatic approach – rather than that 'they've left the club, therefore cold shoulder them' approach of real pro-Europe people – is the way I see it going."
Goodwin was equally positive on the impact Macron's election victory would have on Antal's French franchisees. "This is going to be good for the French economy. We have seven or eight franchised offices in France, which are going to benefit just from the feel-good factor.
"I think as an investment banker he's going to be less to the left of centre than Hollande, who really didn't help the economy at all. I think this will be good for our French owners and workers and staff there – certainly in the next 12 months."
Meanwhile, David Taylor, managing director at First Point Group, which also has operations both sides of the channel, told Recruiter Macron's election victory means it remains "business as usual".
"In all honesty for us its business as usual. Macron is pro-business, which is good for our local office. Regarding Brexit, there is a long way to go and negotiations will be tough whoever was elected in France. France and Germany will put up a united front to stop others leaving.
"I think Brexit will be a poison chalice for whichever UK PM [prime minister] is in place – that's why we're going to the polls now to give time for recovery before another general election is due."
Finally, Parisian Philippe Amiel, recruitment consultant at French recruiter Promel, told Recruiter he was happy with the result, as he was not looking forward to a Marine Le Pen presidency.
"In all business activities here in France, people are pretty much happy and it's probably going to have a positive implication for our activity."
• What are your views on this issue? Email us at recruiter.editorial@redactive.co.uk or tweet us below to tell us your thoughts. We will run comments online in a round-up at the end of the week.