Llewellyn sings the praises of recruitment in her new career
17 March 2017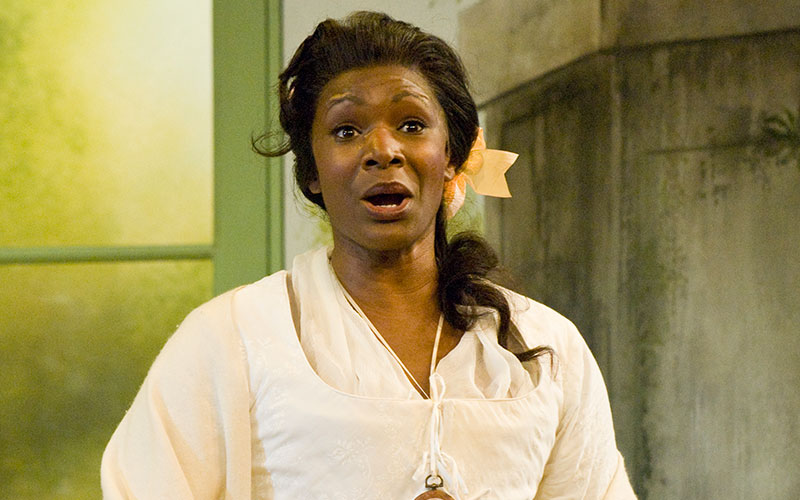 A recruiter-turned-soprano, who is set to star in a new production of Puccini's La Rondine this summer, has told Recruiter how her start in recruitment set on her on the road to a successful singing career.
Due to play the role of Magda in Puccini's opera, Elizabeth Llewellyn began in recruitment by accident in the late 1990s, after she was interviewed by IT and telco recruiter Octagon for a sales role at one of their clients. Octagon was so taken with Llewellyn that they asked her to come and work for them instead.
Llewellyn told Recruiter that despite having a love of music since her school days, having been afforded the time by her primary school to take private piano lessons, had she not been made redundant by Octagon she would still probably be working as a recruiter.
But the skills gained in her recruitment career hold Llewellyn in good stead to this day. "There's a toughness. There's a huge sales element to recruitment that is inevitable if you are a self-employed/freelance singer. "You need to understand what it is you've got to sell, what houses or concert promoters are needing or wanting, where that good fit might be," Llewellyn said.
"You need to be very tenacious and be able to follow up emails or phone calls or passing conversations you might have had that have been positive and turning that lead from a cold call or a cold email into a warm lead or into something that is a real discussion.
"There then comes a point, which I had to do just yesterday, when you actually have to ask for the business, where you say 'you need this – I've got this to offer – right, let's get this contract written and signed – let's go into business together'. You do need to have that business sales mind.
"That's what I remember from working in recruitment – you've got targets to hit and all of those sorts of things."
Llewellyn opens the 2017 Investec Opera Holland Park season in Puccini's La Rondine from 1-23 June.
• What are your views on this issue? Email us at recruiter.editorial@redactive.co.uk or tweet us below to tell us your thoughts. We will run comments online in a round-up at the end of the week.