Relaxation of Right to Work checks welcomed as positive move
Relaxation of Right to Work checks welcomed as positive move
Graham Simons
31 March 2020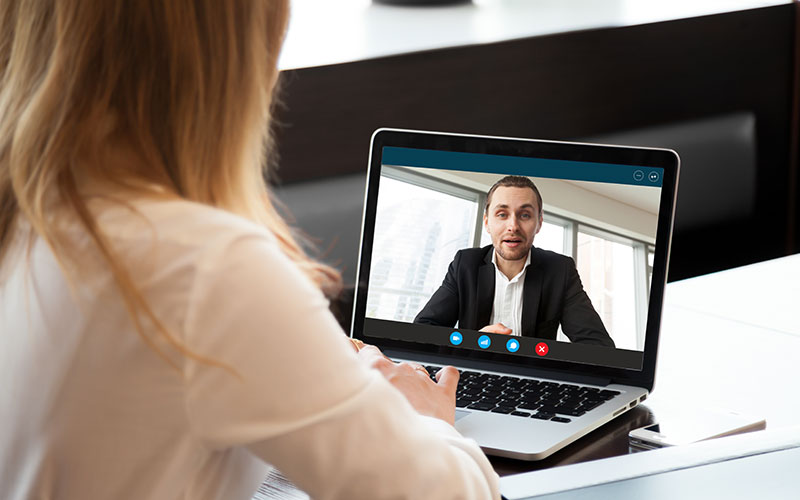 The government's relaxation of Right to Work checks has been hailed as a "welcome dose of common sense".
Last week, the Recruitment & Employment Confederation called on government to introduce a more pragmatic approach to Right to Work checks.
And yesterday, the government revealed that under temporary changes in light of the coronavirus, effective immediately, it will not require employers to see original documents and will allow checks to be undertaken over video calls.
The changes mean that during the coronavirus outbreak prospective workers are now able to submit scanned documents, rather than originals, to show they have a right to work.
However, the government added that checks continue to be necessary and it is an offence to knowingly employ or let property to anyone who does not have legal immigration status in the UK.
Commenting on what the changes mean for recruiters, Anne Morris, lawyer and managing director at UK employer solutions law firm DavidsonMorris, told Recruiter they would come as a "huge relief". 
"Under normal circumstances, it can take employers anywhere up to a month to complete their full onboarding process, including Right to Work and DBS checks. The Covid-19 crisis made that approach unworkable, with some employers such as supermarkets hiring workers on the spot, and others having to onboard remotely because of the lockdown. 
"It's important to note the changes are limited to allowing employers to perform the checks via video – the rest of the Right to Work regime remains intact. This means keeping on top of existing compliance practices, like record-keeping. 
"Employers should also be aware that they will be expected to carry out the full and correct checks on any workers onboarded under the emergency measures once the original rules come back into effect, or they could face Home Office penalties, including hefty fines."
Meanwhile Melanie Stancliffe, partner at law firm Cripps Pemberton Greenish, told Recruiter she was pleased to see a welcome dose of common sense from government.
"In keeping with the social distancing, the government has relaxed the rules," she said. "This practical approach will mean that new recruits will not need to leave the house in order to verify their identity with employers during the ongoing coronavirus pandemic. 
"Employers will still need to take adequate steps to ensure that individuals have a right to work in the UK, despite original documents not needing to be seen. This could include having video calls so you can see the individual you are hiring, and using the Employer Checking Service. It is still an offence to knowingly employ anyone who does not have a legal UK immigration status, with fines up to £20k for employing illegal workers, so employers still need to make their best efforts to verify the right to work but this is a step in the right direction."
Anushka Sinha, senior associate in the employment team at law firm Kemp Little, also told Recruiter current checks rely on employers seeing physical documents such as passports and Biometric Residence Permits, and are relatively easy to perform under normal circumstances. 
"However, the post-Covid-19 world is not experiencing normal circumstances," she explained.
"With UK residents on lockdown, the time has come for some flexibility. While appreciating the importance of these checks, their prescriptive nature is incongruous with the more restrictive world in which we are currently living. Therefore, in order to ensure the document checking procedures remain stringent, while at the same time avoiding an unnecessary risk on future employees, the Home Office has implemented new measures to address the challenges faced by employers in the short-to-medium term.
"These practical measures include permitting right-to-work checks to be completed through a combination of providing electronic copies of documents, and verification using video calls such as Skype. The Home Office Employer Checking Service remains in force in relation to applicants without documentation."
Dr Sybille Steiner, partner at law firm Irwin Mitchell, told Recruiter the temporary adjustments would make it easier for recruitment agencies and other employers to conduct checks of new and existing staff, particularly in light of the current social-distancing rules. 
"Right to Work checks are a requirement on employers to make sure a job applicant is allowed to work in the UK before employing them. 
"As these adjusted right to work checks are temporary, recruitment agencies and employers will need to make sure they conduct the normal full checks once the temporary measures come to an end. The end date is not known, but employers and recruitment agencies should continue to check the government website and guidance for this announcement.
"Importantly, once the temporary Covid-19 measures end, employers and recruitment agencies will need to carry out full retrospective checks within eight weeks of the measures ending for all staff that were checked by the temporary right to work checks. Both the temporary adjustments and the full right to work checks should be kept for recruitment agencies and employers records.
 
"The government guidance has also made clear that the Home Office will not take any enforcement action against any employer that carried out an adjusted check in line with the guidance and then followed up with a full retrospective check. If a recruitment agency or employer discover upon the retrospective full right to work check that the employee does not have permission to be in the UK then they absolutely must end their employment without delay."
For Jonathan Beech, MD at immigration law specialists Migrate UK, the Home Office has provided a short-term respite to those in the UK with imminent visa expiries and to employers checking the legality of an overseas worker's right to work.
"The solutions are sticking plasters but can be seen to be effective in the circumstances. Those with UK visa expiries up to 31 May 2020 and who have no means of leaving the UK can contact the Home Office to make their presence in the UK known to avoid the significant repercussions of being an overstayer. No new official status will be provided eg. a new Biometric Residence Permit as this is a concession and not an application procedure written into law.
"For recruiters and employers, they are bound by specific Right to Work checks, which normally involves meeting the prospective employee in person and seeing the original document allowing work. This clearly cannot happen at present, so digital checks have been given the green light for the short term. With any digital check, the employers or recruiters must make it clear on the document that the original has not been seen due to Covid-19 measures being in place. In addition, employers and recruiters must retrospectively carry out proper checks within eight weeks of the Covid-19 measures ending.
"This will mean having individuals, employers and recruiters checking Home Office guidance regularly, but pragmatism is clearly evident, if not fully comprehensive in its approach."
Annabel Mace, partner at law firm Squire Patton Boggs, told Recruiter while a proper check usually requires the employer to see the original right to work document in the presence of the holder an online right to work service has been in place since 2019 but only works in limited circumstances. 
"It does not apply to those presenting British passports, for example. As of 30 March 2020 and until further notice from the Home Office:
checks can now be carried out over video calls
candidate and existing workers can send scanned documents or a photo of documents for checks using email or a mobile app, rather than sending originals
employers should continue to use the Employer Checking Service if a candidate or existing employee cannot provide any of the accepted documents (for example, because they have a pending application with the Home Office)
Mace continued: "Recruiters should read the guidance in full to understand how employers can conduct checks while the adjustments apply… Once the adjustments cease to apply, employers should revert to the full checking process set out in the Home Office's 'Right to Work checks: an employer's guide'. Employers will also be required to carry out retrospective checks on existing employees who started work whilst the adjustments were in place (we assume this will also apply to employers who had no option but to conduct adjusted checks before the Home Office guidance was published). 
 
"Importantly, the Home Office has said it will not take enforcement action against employers if they have carried out adjusted and retrospective checks in line with the guidance. This is reassuring but does create an additional administrative burden for employers who will need to ensure that that they jump through the various hoops to gain the protection of a statutory excuse against a civil penalty if they have unknowingly employed someone without the right to work."
Finally, Stephen Jennings, partner solicitor at Tozers Solicitors, called the government's move an entirely sensible step to avoid the very real practical difficulties of submitting original documents to employers at the moment. 
"With many employees being made redundant, furloughed or put on short-time working, even small steps to help employers take on new staff are important. This is particularly the case given that many employers who are in a position to take on new staff now will be doing so to help deal with coronavirus-related issues eg. the supermarkets hiring more shelf-stackers. Any steps the government can take to speed up this process will be welcome to hard-pressed employers in the current emergency."
• Comment below on this story. You can also tweet us to tell us your thoughts or share this story with a friend. Our editorial email is [email protected]