Recruiters warned to check on hygiene level of clients before supplying staff
Recruiters warned to check on hygiene level of clients before supplying staff
Colin Cottell
19 March 2020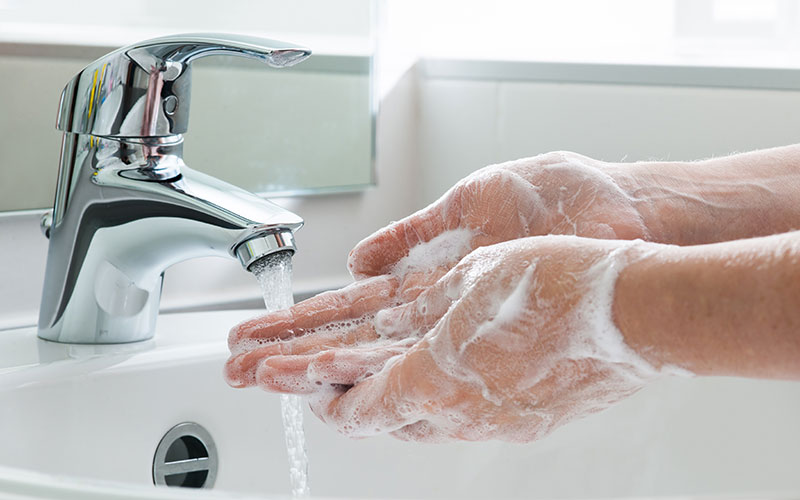 Recruiters may need to suspend sending staff to clients unless they are confident about their hygiene regime.
As the coronavirus continues to spread, recruiters may wish to consider suspending sending staff to clients' places of work unless they can be sure there is a suitable level of hygiene in force, according to a leading employment lawyer. 
Dr Sybille Steiner, a partner at law firm Irwin Mitchell, told Recruiter that under the Health and Safety at Work Act 1994 recruitment agencies legal responsibilities are wide ranging. "Recruitment agencies have a legal responsibility, so far as is reasonably practicable, to protect the health & safety of their staff and to ensure that other people who may be affected by their business are not exposed to health and safety risks (Health and Safety at Work Act 1974). 
"Employees also have a duty to take reasonable care for the health & safety of both themselves and others affected by their work activities, such as clients and colleagues, whilst at work. Failing to comply with this may result in an unlimited fine and/or imprisonment. In light of the coronavirus pandemic, these duties have become ever more important."
Steiner added: "As a result, recruitment agencies should continue to work closely with clients that it provides staff to, to ensure high standards of hygiene are also being carried out at their end – such as through risk assessments and monitoring what hygiene measures are in place. 
"Where hygiene practices fall short," she continued, "recruitment agencies may want to consider suspending sending staff to that external place of work until a suitable level of hygiene practice is in force.
"Where a member of staff out on a job starts to feel well and has coronavirus symptoms," Steiner said the recruitment agency "should let the end-hirer know and tell that member of staff to self-isolate. Risk assessments should then be carried out and public health guidance followed".
Melanie Stancliffe, a partner at law firm Cripps Pemberton Greenish, told Recruiter that a recruiter can be held legally responsible "if the company where the candidate works is negligent about their health and they are injured". 
And while she said that legislation precludes employers from asking health-related questions before making a job offer, unless it was necessary and falls within one of the limited circumstances in the Equality Act (2010), this doesn't cover asking whether a candidate may have a virus.
Given this Stancliffe said: "It may be that recruiters now need to forewarn candidates that they should disclose to the intended employer if they have the virus or any condition that would make them more vulnerable to the virus."
However, she said recruiters needed to be wary and advised them to keep full records of any actions they take "as any decision to withdraw an offer because of that information may be discrimination".
Stancliffe added that once a job is made "an employer is permitted to ask appropriate health-related questions".
• Comment below on this story. You can also tweet us to tell us your thoughts or share this story with a friend. Our editorial email is [email protected]