Recruiters face up to the new ways of recruiting
Recruiters face up to the new ways of recruiting
Colin Cottell
19 March 2020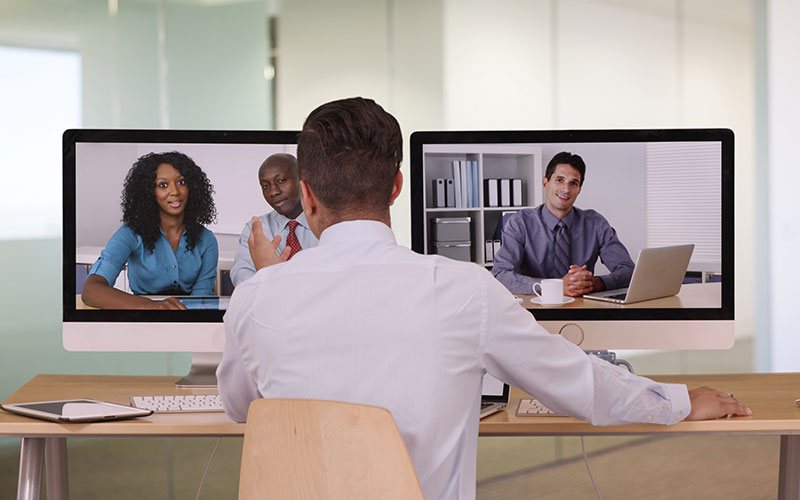 As the effects of the coronavirus pandemic spread around the world, recruiters in a range of countries are facing up to difficult choices.
Earlier this week Tom O'Loughlin, director at technology and change management recruiter Summit Recruitment AG in Switzerland, told Recruiter that things "have escalated quite badly in the past week", and that "as a result virtually all clients have stopped doing face-to-face interviews and about half the interviews we had scheduled have been postponed until a yet to be decided later date".
He continued: "If it goes on much longer than that I am sure most recruitment companies will have to look at their cost base, including their staff headcount, to see what steps they might have to make. Right now, I guess most companies aren't considering this as an immediate topic, but it really depends on how long and how serious this becomes. 
"At the moment we're trying to push forward and speak to our clients about conducting VC [video conferencing] interviews and hopefully getting some progress towards offers, because, to be honest, a complete lockdown and hiring freeze across the board is not something we want to face up to."
Meanwhile Brendan Flood, chairman and CEO of international professional recruiter Staffing 360 Solutions that has a major presence in the US, with brands such as Lighthouse Professional Services and firstPRO 360, told Recruiter earlier this week that the situation in the US "is very fluid and is changing day by day".
According to Flood, "travel restrictions are starting to come into play and certain counties where our employees are based have very strict travel advisories in place. At the moment the level of impact isn't high but is expected to come soon as the US government advice and individual state advice conflicts."
He said the company "had been very active in ensuring that we communicate with employees, candidates, contractors and clients on a regular basis". This includes advice published on its website, which outlines the company's approach to contractors and clients. 
Like many recruiters, Flood said the company was moving towards more interviews being over the phone and via teleconference rather than in person, and have restricted visits to its offices. "Certain departments have moved to remote working and we would expect this to increase in the coming days maybe to the point where the entire organisation works remotely," said Flood.
O'Loughlin said the company had taken a number of precautions. This included all experienced staff working 100% from home and two recent hires working 50% in the office, 50% from home, alternating morning and afternoon so they aren't in the office together at the same time. "Of course we have also done the little things too, like extra soap/hygiene supplies, etc," O'Loughlin added.
• Comment below on this story. You can also tweet us to tell us your thoughts or share this story with a friend. Our editorial email is recruiter.editorial@redactive.co.uk