Ahmed's equal pay win against BBC highlights issues for recruiters
Ahmed's equal pay win against BBC highlights issues for recruiters
Graham Simons
13 January 2020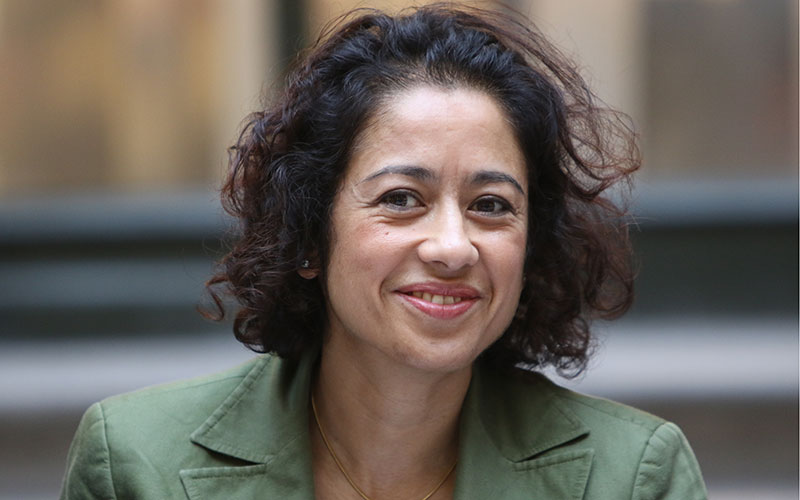 Recruiters have been urged to carry out equal pay audits to guard against being taken to tribunal.
The call follows presenter Samira Ahmed winning her tribunal case against the BBC over equal pay late last week.
Ahmed claimed she was underpaid by £700k for her work hosting audience feedback show Newswatch when compared with Jeremy Vine's pay for hosting Points of View.
The tribunal unanimously ruled Ahmed's work was like that carried out by Vine and that the BBC had failed to prove that that pay gap was not due to sex discrimination.
Commenting on the implications of the case for recruitment agencies, Carolyn Brown, employment lawyer at audit, tax and consulting services provider RSM's head of client legal services, told Recruiter: "Agency workers usually contract with the employment business, so primarily, equal pay issues are for the recruitment business rather than for their clients.
"A female agency worker can bring an equal pay claim if the employment business pays a female agency worker less than it pays a male agency worker when they are doing equal work, which is generally 'like work' or 'work of equal value'.
"Recruitment businesses need to be auditing their pay rates for gender variances on placements for like roles especially at the same client and whether they or their clients are setting the working terms and conditions for their agency workforce."
Stephen Jennings, partner and solicitor at Tozers Solicitors, agrees, adding where an equal pay claim is made, the burden of proof is on the employer to show that the difference in pay was for a reason other than sex. 
"This can be difficult to prove as the BBC discovered. Having a thorough pay audit can help employers focus on whether they really do have a good defence to a possible claim; and a properly done audit could be disclosed to a disgruntled employee to head off (or help settle) a possible claim.
"My advice is that employers should carry out regular pay audits, as per the EHRC's guidance, and follow the EHRC's five-step model for carrying out such an equal pay audit."
Dr Sybille Steiner, partner at Irwin Mitchell, told Recruiter Ahmed's equal pay claim victory serves as a clear message to employers that they must comply with the equality of terms provisions in the Equality Act 2010.
"Employers, including recruitment agencies, need to ensure that they are complying with the implied sex equality clause present in every worker's terms of work. This will not only protect employees, but also workers and some office holders. The Equality Act 2010 provides that employers need to pay female staff the same remuneration for equal work performed. This equal work can either be the same or a broadly similar role as that of a male worker, work rated as equivalent to that male worker or work which is of equal value to the male worker…
"Samira Ahmed's case has raised general public awareness of the existing issues faced by women in many workplaces. This means it is more likely that employees will raise concerns and, if necessary, bring employment tribunal claims. It is therefore time for employers, including recruiters, to ensure they are complying with equal pay provisions to avoid these claims, which are likely to attract a lot of media attention and lead to financial repercussions for employers."
• Comment below on this story. You can also tweet us to tell us your thoughts or share this story with a friend. Our editorial email is recruiter.editorial@redactive.co.uk