Biggest drop in job vacancies in 10 years and employment also down
Biggest drop in job vacancies in 10 years and employment also down
12 November 2019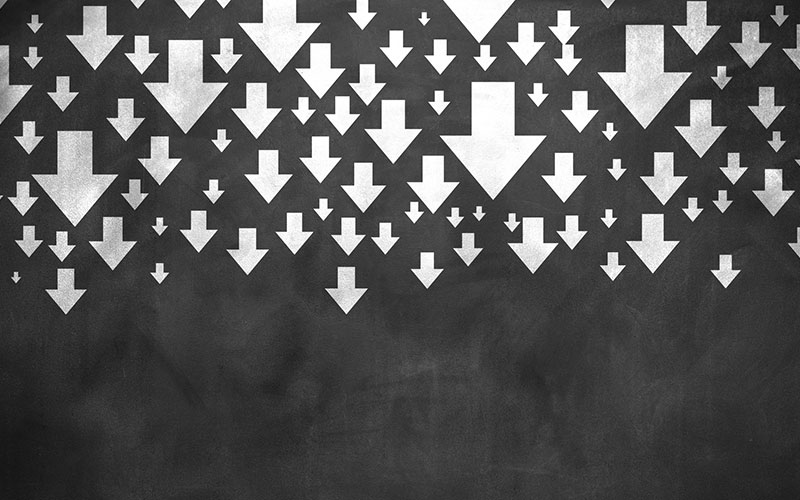 UK unemployment fell in the quarter to September but so did the number of people in work, according to official figures.
Figures from the Office for National Statistics reveal that unemployment dropped by 23,000 to 1.31m over the quarter, while there were 32.75m people in work during the three-month period, down 58,000.
The data also showed the biggest annual drop in the number of job vacancies in nearly 10 years, with advertised positions falling by 18,000 to 800,000.
Average earnings excluding bonuses increased by 3.6%, compared with 3.8% growth in August.
Commenting on the figures, Matt Weston, managing director at international recruiter Robert Half UK, said despite a slight decline in employment levels, the UK labour market continues to resiliently support the economy.
"However, with digitalisation transforming the workplace, the skills gap left in its wake remains a cause for concern for many businesses looking to compete on the global stage.
"The skills gap is harming businesses. Recent research revealed that the average SME would have to spend £160k to address their skills gap in the next year, but if left untouched, it would impact their revenue by £318k within five years."
Neil Carberry, CEO at the Recruitment & Employment Confederation, added that the UK labour market has shown incredible resilience in the face of uncertainty and political turmoil.
"This year has seen record numbers of people in work and there are big opportunities out there. But the warning signs are there in the form of slowing jobs growth and falling vacancies, while REC data shows skills shortages across a number of sectors like construction and retail. This is why the election in 30 days needs to be about work. There are few things voters consider to be more important than this.
"REC 'Report on Jobs' data shows that employer confidence in the economy is at a low point. Businesses are delaying hiring and rolling back investment plans. This is reflected in declining vacancies and rising unemployment. The next government must make reversing this trend a top priority.
 
"This is why our manifesto asks all parties to commit to making great work happen. Putting people at the heart of the industrial strategy – including through good recruitment – is an essential part of addressing the UK's productivity problem."
Meanwhile Pawel Adrjan, UK economist at the global job site Indeed, commented that while the UK's economy as a whole dodged a recessionary bullet by returning to growth in the third quarter of the year, the jobs market is slowly succumbing to sliding business confidence.
"Britain's job creation boom is running out of steam and the pace of wage growth has slowed. The average worker's paypacket is now growing at 3.6% a year – less than the brisk 3.9% recorded in the second quarter of the year, but still more than double the rate of consumer inflation.
"While this is good news for those already in work, the data is less encouraging for jobseekers. The total number of vacancies has fallen to its lowest level for two years. But with unemployment once again dipping to a 45-year low, employers in many sectors are still competing hard for the best hires.
"For employers, this jobs report is less a warning sign and more an expression of their weakening confidence."
Lee Biggins, founder and CEO of careers site CV-Library, added: "As we approach the December general election and Brexit uncertainty comes to a head, the job market has clearly stagnated.
"What's more, the fact that the economic inactivity rate has increased on the quarter suggests that the confusion around our future in the EU and who will lead our country is forcing jobseekers to stay put and hold off on their job search until some political stability is certain.
"With job vacancies also declining throughout the entire year, employers are appearing hesitant about their hiring efforts, which is no wonder given that further ONS data released yesterday reveals that economic growth has slowed to its lowest rate in nearly a decade."
Also responding to today's figures, Alexandra Sydney, director at careers site Totaljobs, said: "Today's ONS labour market stats show that vacancies have fallen, yet overall these continue to remain strong compared to historical figures. Despite a drop in the number of people in work, the employment rate is also still higher than a year ago, resulting in a candidate-led market with employers competing to attract the best talent. Our recent survey with Universum of more than 16,000 UK workers has shown that 54% are looking to take advantage of this and change jobs in the next year – and a staggering 38% are looking to change jobs in the next six months.
"We know from our research that money isn't always the key driver in job satisfaction - benefits including clearer progression paths, flexible working styles and making more training opportunities available should be prioritised to create better working environments. With the approaching election and economic uncertainty, employers and employees alike need to take stock of the opportunities available to them."
• Comment below on this story. You can also tweet us to tell us your thoughts or share this story with a friend. Our editorial email is recruiter.editorial@redactive.co.uk