Employment figures at odds with hiring confidence among employers
Employment figures at odds with hiring confidence among employers
10 September 2019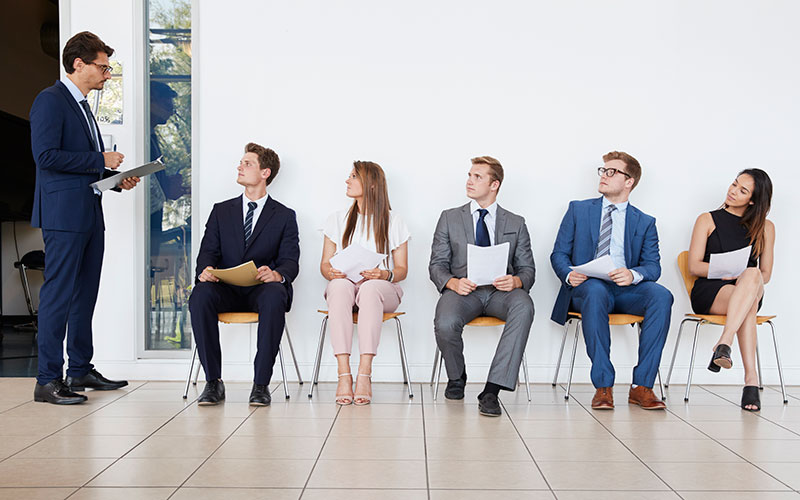 Positive employment data is at odds with low hiring confidence among employers.
That's the view from experts following today's latest data from the Office for National Statistics, which shows UK unemployment dipped to 3.8%, while the estimated employment rate remained at a record 76.1% during the quarter April to July 2019.
The figures also show earnings excluding bonuses grew at an annual pace of 3.8% in the April to July period, down slightly from the previous reading. Including bonuses, wages rose at an annual pace of 4% – the highest rate since the summer of 2008.
Commenting on the data, Lee Biggins, founder and CEO of CV-Library, said while the record employment rate is something positive to shout about, it doesn't bode well for businesses' hiring efforts.
"In fact, companies have been forced to hike up their salaries in a desperate attempt to attract candidates; something smaller businesses won't be able to keep up with," he added.
According to Pawel Adrjan, UK economist at the global job site Indeed, the figures demonstrate the UK's labour market is finally running out of headroom.
"With Britain's jobs boom slipping into the rear view mirror, the number of new jobs being created has slowed substantially; just 31,000 over the past quarter, a number so small it is within the statistical margin of error.
"While there are still 812,000 jobs available, the total number of vacancies has been falling steadily since January, as employers – particularly small businesses – fret about the economic outlook.
"So, while it's 'steady as she goes' on the jobs numbers, workers are reaping the dividends in their pay packets. Average wages rose by a relatively brisk 3.8% over the past year, driving inflation-adjusted salaries back up to within just a few pounds of their pre-crisis peak.
"On the recruitment front line, that battle for talent is still raging. And with the economy clearly hovering at the full employment mark, wage inflation is likely to continue – unless and until a recession takes the wind out of employers' desire to hire."
Tom Hadley, director of policy and campaigns at the Recruitment & Employment Confederation, says while the UK's labour market has been a key part of the country's economic success, and "as today's figures show, it remains in a strong position with a joint-record high rate of employment", this cannot be taken for granted.
"Business confidence is low, vacancy numbers are down and our own data shows that the continued uncertainty is starting to have an effect on placements. The government must rule out a no-deal Brexit and help businesses carry on creating jobs and opportunity for people all over the UK.
"It was good to see the expansion of the Shortage Occupation, meaning businesses will find it easier to hire some skilled personnel from abroad. However, government must also acknowledge that we need lower-skilled and lower-paid workers to secure the UK's future prosperity – not just the brightest and the best."
Julia Kermode, CEO of The Freelancer & Contractor Services Association (FCSA), a professional membership body for umbrella employers and accountancy service providers, says the figures reflect the current uncertainty brought about by Brexit as employers are not sufficiently confident in the future to be able to recruit for staff.
"And, with temporary employment also down (by 6.7% or 106k) it is clear that employers are not even turning to temps to get them through.
"In contrast, self-employment is up year on year by 2.6% (125k) as businesses turn to the flexibility of self-employed people for help. Once again, it is the self-employed who are propping up UK business in a time of economic uncertainty, and the government should acknowledge their worth, not inflict more punitive measures and legislation on this group of workers."
• Comment below on this story. You can also tweet us to tell us your thoughts or share this story with a friend. Our editorial email is [email protected]