Record levels of employment give employers and recruiters new challenges
Record levels of employment give employers and recruiters new challenges
16 April 2019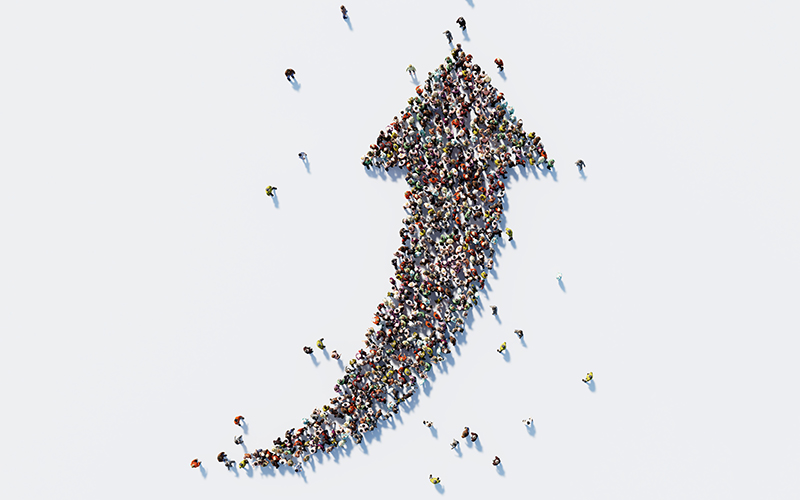 Unemployment continued to fall, while the number of people in work remained at record levels in the quarter to February, according to official figures.
Figures released by the Office for National Statistics reveal unemployment fell by 27,000 over the quarter to 1.34m, while the number of people in work remained largely unchanged at a record high of 32.7m.
Commenting on the figures, Matt Weston, managing director at global HR consulting firm Robert Half UK, said intensifying competition for talent is presenting increasing challenges to UK businesses struggling to fill skills gaps in their workforce.
"The demand for highly-skilled workers has led to the emergence of a new trend of 'professional ghosting', as candidates feeling the benefits of the burgeoning 'buyer's market' field multiple, competitive job offers – in many cases, abruptly cutting off contact with prospective employers.
"To tackle these difficulties, employers must think about the entirety of their recruitment process, streamlining hiring processes, maintaining frequent communication and offering compelling remuneration and benefits to secure candidates with the skills they need to thrive and grow."
Ben Frost, solution architect EMEA at global executive search firm Korn Ferry, said the figures once again confirmed strong employment growth up and down the country, which is great news for companies and employees.
"The challenge, however, remains in competing for the right staff with the right skills. Not all businesses are in the financial position to offer monetary rewards to attract and retain top talent. However, for the most part employees' expectations have begun to shift and so money is no longer necessarily the most effective way of rewarding staff or appealing to new talent.
"Companies need to look at benefits beyond financial incentives to attract the best talent. From flexible working schemes for a better work-life balance, to robust career development programmes and creative working environments, employers need to communicate the benefits associated with their brand."
The Recruitment & Employment Confederation CEO Neil Carberry said the figures demonstrate the strength of the jobs market: "There are opportunities out there for jobseekers to move and take their careers to the next level.
"While progress on employment has slowed in the face of uncertainty about Brexit and slower global growth, our surveys show that firms are still experiencing shortages of key staff. This is a big risk to future growth.
"Recruiters are working with their clients to address shortages, playing a pivotal role for more and more firms as shortages bite. But businesses, recruiters and employees need government to back them up. A strong start would be changing skills policy to help fill key shortage roles. Reforming the apprenticeship levy into something that can help temporary workers develop their careers is an essential part of this."
Meanwhile Lee Biggins, founder and CEO at independent job board CV-Library, said the figures suggest the UK's job market has remained robust in the run up to the supposed Brexit from the EU.
"That being said, we cannot ignore the fact that ongoing uncertainty means the UK is a much less desirable location for EU migrants to live and work in right now, putting pressure on businesses who are already struggling to find the home-grown talent they need to remain competitive on a global scale.
"Because of this, employers are having to pull out all the stops to entice professionals out of their current roles, and this is reflected in the 3.4% increase in weekly earnings. Our own data echoes this, finding that average pay jumped up by 3.1% in January of this year and a staggering 30.2% in February, suggesting that organisations are desperately attempting to attract people to their jobs with the promise of better pay."
Pawel Adrjan, UK economist at global job site Indeed, commented that unlike some of the previous surges in employment, Britain's current jobs boom was not made on the high street.
"In many parts of the country, the retail sector has been a passenger at best. Analysis of the hundreds of thousands of jobs listed on Indeed shows the retail industry's share of vacancies has fallen steadily. In the first quarter of 2019, they accounted for just 1.7% of all jobs, down from 2.2% during the same period in 2017.
"Customer-facing retail jobs have been hardest hit as shopping patterns change, and more people do more of their shopping online. The areas where retail jobs are disappearing fastest are Bedfordshire, Hertfordshire, Lincolnshire, Bristol and Suffolk.
"At the other end of the scale, just five areas have experienced growth in the share of customer-facing retail vacancies: County Down and Country Antrim in Northern Ireland, West Lothian and Glasgow in Scotland, and Swansea in Wales.
"The retail sector is the most visible and relatable sector of the economy, but this latest data shows its declining fortunes are hampering its ability to create jobs."
• Comment below on this story. You can also tweet us to tell us your thoughts or share this story with a friend. Our editorial email is [email protected]