Recruitment horror stories that are stranger than fiction
Recruitment horror stories that are stranger than fiction
31 October 2018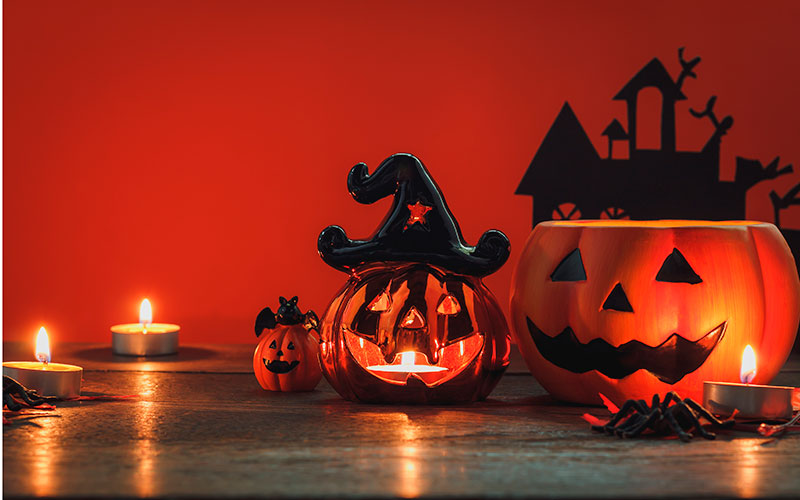 A contractor under fire, an unusual skill and confusion over whether a candidate was telling porkies are some of the recruitment nightmares agency leaders have told Recruiter about for Halloween.
Kicking things off, David Taylor, managing director at First Point Group, told Recruiter about a phone call he had with a contractor out on assignment.
"I had a situation where I had a contractor call me up and there was a big noise in the background. I asked, 'what's that banging noise?' And he said: 'That is the machine gun fire – the rebels have attacked the city. I'm on top of the building and the client is about to helicopter me to Ethiopia'."
Next we have Amanda Fisackerly, director at Fizz Recruitment, who told Recruiter about a situation that arose with a client, who commissioned her to find him a new role and find his replacement at the organisation he was working for.
"I identified some people and organised to meet one of them at a hotel in Hyde Park Corner. I was interviewing this person and I was horrified to discover that he was claiming the same achievements and wonderful exploits as my client had claimed."
Fisackerly explained the situation was tricky as she suspected the man she was interviewing had plagiarised her client's CV as the two had previously worked together at the same organisation. 
"It was a very, very difficult interview because I was sitting there thinking one of you is lying to me through your teeth and I don't know which one it is.
"I interviewed him as hard as I could – asked lots and lots of probing questions – and at the end of it worked out that, due to his lack of detail and physiological changes, he wasn't passionate, he couldn't express what had happened, no detail. There was no passion – he looked odd, evasive. Because of that, after two and a half hours I decided the man I was interviewing was lying."
Finally, we have Tony Goodwin, executive chairman and CEO at Antal International, who told Recruiter about a candidate that offered up a rather unusual skill on his CV.
"We had a 79-year-old candidate about 12 years ago, who sent in a CV for a job in Italy. He was American, quite open about his age and said in his covering letter: 'You must realise I was born in Texas and I am able to jump on a horse without stirrups'…."
• Do let us know if you can beat any of these recruitment horror stories! Comment below on this story. You can also tweet us to tell us your thoughts or share this story with a friend. Our editorial email is recruiter.editorial@redactive.co.uk