CONTRACTS: 30 JULY – 3 AUGUST 2018
CONTRACTS: 30 JULY – 3 AUGUST 2018
31 July 2018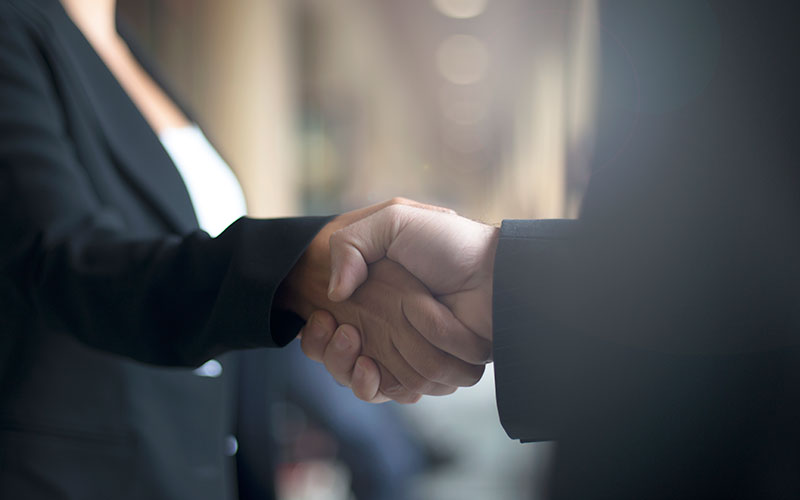 This week's contracts and deals include: AnyGood?, Cordant Cleaning, Liberty Vets, NRG, PeopleDoc, Ultimate Software
• Peer-to-peer recruitment platform AnyGood? is partnering with Beam, a social enterprise that crowdfunds employment training for homeless people.
Beam works by sharing the stories and ambitions of homeless people on its website, then invites individuals to donate to a fund, which pays for the homeless person's professional development while helping them into work.
• Cleaning services provider Cordant Cleaning has partnered with social enterprise Blue Sky Development to provide jobs for ex-offenders as part of the Good Job Strategy.
• Liberty Vets' management team of Laura Mould, Colin Durbin, Sam Wilkinson and Emma Liddon have acquired an 80% stake in the veterinary staffing specialist. Liberty Vets is backed by recruitment incubation and support business SSG.
Advising on the sale was RG Corporate Finance partner Carl Swansbury and corporate finance executive Adam Cassidy. Tax advice was provided by RG's corporate tax partner Simon Whiteside, with legal advice coming from Newcastle-based Ward Hadaway led by corporate partner Tom Pollard.
The management buyout (MBO) team was been advised by Simon Porter from Machins Solicitors. Funding for the MBO has been provided by AIB, led by Kevin Goodall, with Haines Watts undertaking financial due diligence on behalf of the bank.
• Multi-sector recruiter NRG has been awarded a place on government's ESPO Framework 3S: Strategic HR Services, delivering bespoke and scalable solutions to recruit temporary, contract and permanent staff, and executive level interim and permanent appointments within the public sector.
ESPO is a customer-focused, public sector-owned professional buying organisation jointly owned by its six member authorities: Leicestershire County Council, Lincolnshire CC, Cambridgeshire CC, Norfolk CC, Warwickshire CC and Peterborough City Council.
• US-headquartered software provider Ultimate Software Group has acquired Paris-based HR service delivery platform PeopleDoc SAS for around $300m (£228.7m) in a combination of cash and stock.
Ultimate Software was advised by US-based law firm Stroock. Stroock's team was led by Christopher Doyle, co-chair of Stroock's Corporate Group, and included partners Ian DiBernardo and Jeffrey Uffner; special counsels Daniel Park, Elizabeth DiMichele and Jeffrey Mann; and associate Alexandra Cowen.
A team at law firm Simmons & Simmons, led by Christian Taylor, head of the corporate and commercial practice group in the Paris office, advised Ultimate Software on all aspects of French and EU law. Law firm Lavan also advised the group.