NEW TO THE MARKET: 15-19 JANUARY 2018
NEW TO THE MARKET: 15-19 JANUARY 2018
16 January 2018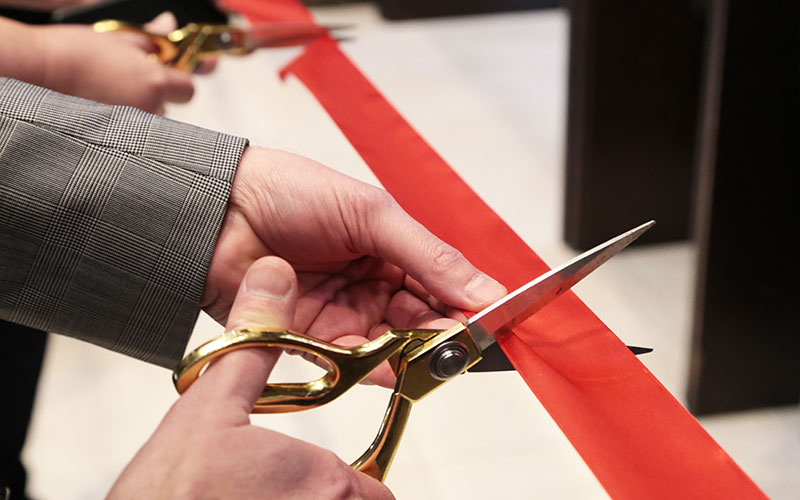 This week's launches includes: Debut, Erecruit, ICG Medical, PCL, R_Block, Raffingers, Recruit My Job, Swanstaff Recruitment
• Student and graduate careers app Debut has launched a digital advertising campaign aimed at distracting the attention of thousands of fame-seeking hopefuls flocking towards to TV's Love Island application process.
 
In a bid to divert the attention of 18-25-year-olds, Debut's new Google advertising campaign is positioned next to the actual Love Island online application story, instead encouraging them to download the Debut app and apply for a 'real job' instead.
Debut's quick-win diversion campaign invites 18-25s to a dedicated landing page, where Love Island favourite Marcel invites students to raise a glass to new – work – opportunities.
• Following the recent merger of recruitment technology providers Erecruit and Bond International Software, the firm has revealed it will join together under the name Erecruit, while retaining separate brand identities for its flagship software products.
The combined company aims to serve the entire recruitment lifecycle with Erecruit Front Office, Middle Office, Credentialing and VMS solutions for enterprise staffing firms; Adapt Front and Back Office software for middle market firms; eStaff365 Onboarding; and TempBuddy, a temporary workforce management platform.
• International recruiter ICG Medical has opened an office in Plano, Texas, under its Greenstaff Medical USA brand.
• Business psychologists Psychological Consultancy Ltd (PCL) has launched a new app for HR and recruitment professionals. The Profile:Match2 (PM2) app enables users to manage psychometric assessments through assessing behavioural competencies for recruitment, staff development and 360 deg appraisals on-the-go from people's mobile phones or tablets.
• Start-up R_Block has launched a blockchain-based decentralised anonymous hiring network and referencing tool. Founded by Luke Shipley, Peter Brooke and Charlotte Hall, R_Block is a decentralised CV/reference network, bringing references and skills into a CV, and enabling workers to own their reference data and monetise it through CV tokens.
According to R_Block, candidate employment history data is a core part of identity verification, while every worker has an employment 'digital fingerprint', which can be used to uniquely identify them.
• Accountants Raffingers has launched a free helpline for recruitment agencies. The helpline will offer varied advice ranging from questions on tax returns to looking for funding options or advice on the best IT software.
• Digital recruitment platform Recruit My Job has launched. The platform, launched by CEO James Vercesi, aims to enable clients throughout the UK to find specialist vetted agencies in one place.
• Driving, industrial and healthcare staffing specialist Swanstaff Recruitment has opened two family contact centres in Cardiff. Swanstaff, who took over the contract to run the family Contact Services on behalf of Cardiff Council on 1 May 2016, already runs five other Swan Family Contact services in Bedford, Lambeth, Houghton Regis, Coventry and Greenwich.
The Swan Family services in Cardiff are available to both local authority and private referrals. Services include supervised and supported contact, asylum support, community contact, handover and transport.