Fall in unemployment, drop in self-employment and tough to find skilled staff
Fall in unemployment, drop in self-employment and tough to find skilled staff
24 January 2018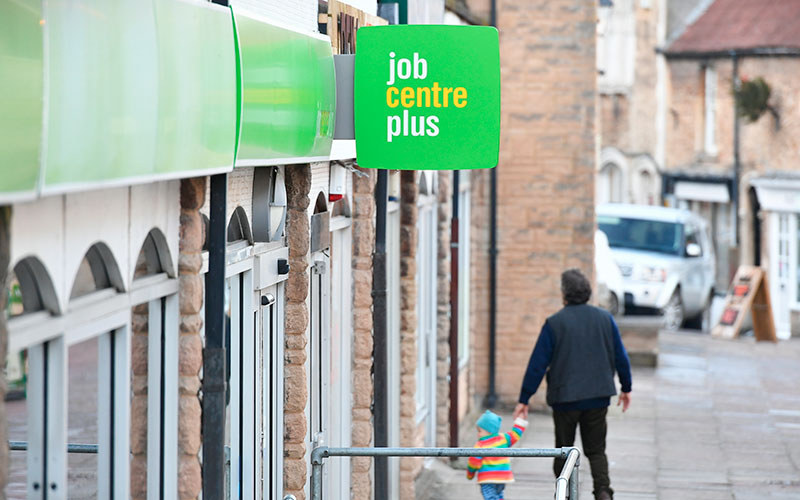 While unemployment continues to fall, self-employment is actually declining and it's becoming even tougher for businesses to find appropriately skilled staff.
Today's official figures from the Office for National Statistics reveal UK unemployment fell by 3,000 to 1.44m in the three months to November, with the UK's unemployment rate at a four-decade low of 4.3% and the number of people in work rising by 102,000 in the three months to November, taking total employment to 32.2m.
But commenting on the figures, Recruitment & Employment Confederation (REC) CEO Kevin Green said in a statement that while businesses are still planning to hire and there was a record number of vacancies at the end of last year, it's becoming even tougher to find people with the right skills to fill the jobs available.
"Employers who want an edge over the competition have to design new ways to attract people, like flexible work patterns. Some may need to go to specialist recruiters to get help sourcing talent in areas where there are very few candidates. 
"Our data shows employers are increasing starting salaries in a bid to get applicants. However, this isn't translating into broader pay rise for current staff and workers are facing hard times as inflation continues to outstrip pay growth."
The figures also revealed self-employment decreased by 82,000 from the quarter September to November 2017 and 4,000 year-on-year, which trade association the Freelancer & Contractor Services Association attributed to the impact of IR35 reforms in the public sector. CEO Julia Kermode claims this is encouraging alternative forms of employment over self-employment. 
"This does not indicate that HMRC's policy change has been a success, only that end-hirers are taking a conservative approach in deeming the many to be akin to employees. We expect a significant number of those individuals who are now inappropriately 'employees' to challenge this through their tax returns, which are due in January 2019, so we will not truly know the impact of IR35 for at least a further 12 months."
But David Clifton, HR director at careers site totaljobs, said the figures reflect the "ongoing stability" in the British workforce.
"As we head into 2018, it is reassuring to know that despite the political and economic uncertainty of the last year, unemployment is continuing to fall. This shows confidence in the nation's jobs market. This year we saw a record number of jobs advertised on totaljobs in the first week of January, with 54,000 posts on the site, which is up 20% from the same period in 2017. We hope to see unemployment continue to fall throughout the course of 2018."
According to Lee Biggins, founder and managing director of careers site CV-Library, the figures indicate that businesses across the UK remained confident, with the number of job vacancies setting a new record. 
"This reflects our findings from Q4 2017, in which job vacancies saw an impressive increase of 12% when compared with data from the same period in the previous year. While it's good to see the unemployment rate continuing to drop, it's clear that candidates are remaining cautious, choosing to stay put in the face of ongoing economic uncertainty."
Doug Monro, co-founder of Adzuna, said with the inflation rate falling slightly, down to 2.9%, there is some indication that the worst of the pay squeeze could be over. 
"Looking at the jobs market through an optimistic lens, it's likely that UK pay growth in 2018, is set to pick up speed for jobseekers and employees, given the ongoing dark cloud that has sat above UK average salaries. Improving for the first time since 2015, UK salaries currently reside at £32,598, improving for the first time since 2015. With 102,000 more people in work than for June to August 2017, the employment rate has reached a new high of 75.3%, and sets the standard for the UK's growing and enriched talent pool."
Finally Tara Sinclair, economist and senior fellow at the global job site Indeed, said the "surprisingly" high number of new jobs proves the UK has yet to reach its peak. 
"Clearly the jobs boom isn't over yet, but the economy's ability to keep creating new jobs is waning – and the prime suspect is the UK's stubbornly low productivity.
"British labour productivity is growing at its slowest pace for nearly two centuries, and while this problem isn't unique to the UK, Britain's worrying combination of stagnant productivity and falling real wages is."
• Comment below on this story. You can also tweet us to tell us your thoughts or share this story with a friend. Our editorial email is [email protected]