CONTRACTS & DEALS: 17-21 JULY 2017
CONTRACTS & DEALS: 17-21 JULY 2017
18 July 2017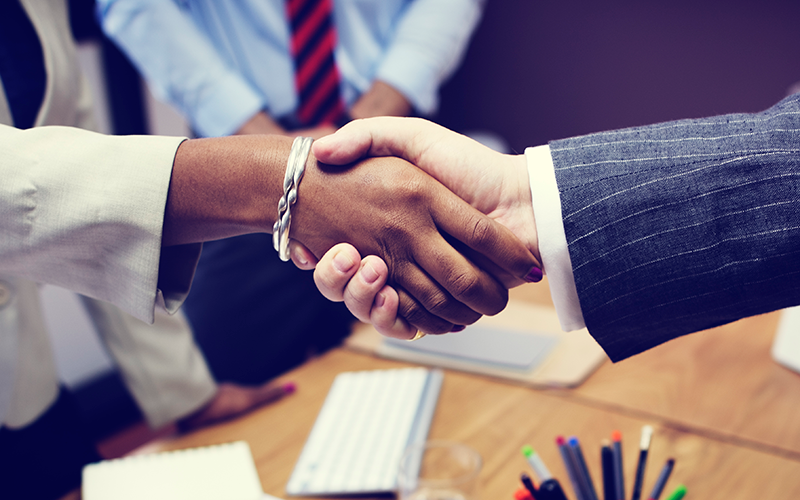 This week's contracts and deals, including: Genesis Employment Services, Hays Talent Solutions, National Locums, NonStop Recruitment, TAPFIN, Workday Human Capital Management
• Coventry-based recruiter Genesis Employment Services is sponsoring local football club Coventry City's goal of the month competition in the forthcoming football season.
The firm's branding will also feature on pitchside advertising, alongside news on the club's website on a monthly basis, in match day brochures and networking events throughout the season.
• Hays Talent Solutions, the outsourced resourcing division of recruitment giant Hays, has been appointed to deliver a UK neutral vendor managed service programme (MSP) for construction and development company Skanska UK.
The contract covers all non-permanent workers including freelancers, independent professionals, temporary contract workers and independent contractors or consultants (around 1,000 workers).
Skanska UK will work alongside Hays Talent Solutions and its selected suppliers to improve transparency, reduce costs and increase efficiency in employing and managing a contingent workforce.
The contract is initially for five years, with the project implemented from this month, going live between September and October.
• Medical recruiter National Locums has retained PSLBuddy to provide its locum doctors, nurses and allied healthcare professionals with an online portal to access information about umbrella companies.
• ManpowerGroup Solutions division TAPFIN has formed a strategic partnership with independent consultancy and data services company Brightfield Strategies.
The recruitment giant ManpowerGroup says Brightfield's Talent Data Exchange (TDX) platform will strengthen ManpowerGroup/TAPFIN's market intelligence and analytics offering.
• Europe-wide staffing specialist NonStop Recruitment has partnered with global youth-driven network AIESEC to develop internal talent acquisition activities.
The partnerships sees AIESEC global co-ordinator Diana Maria Danciu, who has joined NonStop's Prague-based team, take up responsibility for highlighting NonStop roles within the AIESEC network and aiding the company's talent acquisition activities as it sets up to launch offices around the world.
NonStop specialises in the pharma, medical devices, chemical, care, digital and technical markets.
• Global hotel search platform trivago has chosen to deploy Workday Human Capital Management's cloud-based HR solution for its 1,300 employees across the globe.
The deployment, due to be completed this summer, sees trivago transform day-to-day HR processes, such as compensation, absence management, time tracking, recruiting, expenses, and performance & development.