Fruit growers could go out of business due to labour shortages
Fruit growers could go out of business due to labour shortages
23 June 2017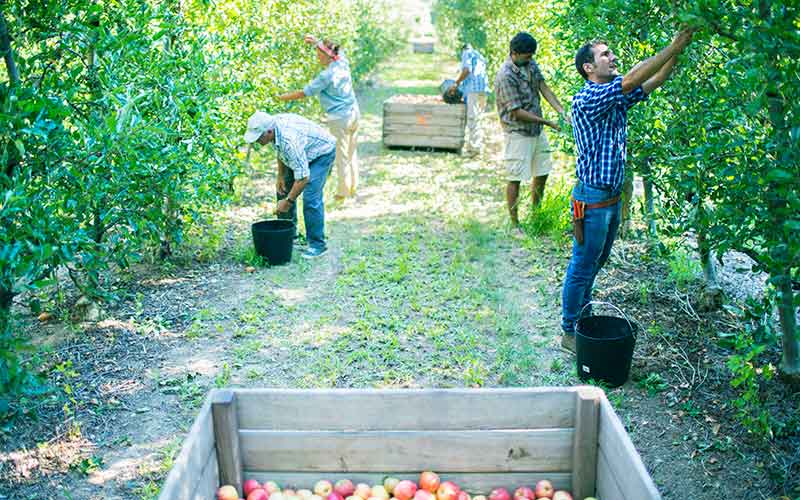 The director of a soft fruits supplier has asked the government to allow seasonal fruit pickers from the EU an easier ride into the UK or see firms like his go out of business.
A BBC survey, released yesterday, found more than half of the UK summer fruit and salad growers they polled say they don't know if they will have enough migrant workers to harvest their crops, with a weak pound affecting earning power and uncertainty over Brexit blamed for labour shortages.
Commenting on the survey's findings, Peter Thomson, a director at soft fruits supplier Thomas Thomson, told Recruiter while his firm will not be picking fruit for another six weeks, he has "huge" concerns over whether it will be in business in two years' time due to current labour shortages.
"We have promises of people coming but whether they actually arrive, we'll have to wait and see. It is obviously a huge worry… we will not be in existence in two years' time unless something is done about the problem.
"All we can do is make people want to come to ours [our company] instead of some place else by being a better employer. Hopefully if there are still some people coming, they will come to us but apart from that there's not a lot we can do at the moment."
And Thomson added the problem goes further than just agriculture. "Our industry is soft fruit but if they want a lot of other industries to carry on, they have to allow seasonal migration of workers. Our isn't permanent migration – it's all just seasonal jobs.
"Soft fruit alone needs 90,000 [workers]. Unless they allow these numbers, industries will die within a year."
• Want to comment on this story? Email us at [email protected] or tweet us below to tell us your thoughts. We will run comments online in a round-up at the end of the week.