Recruitment sees recent spate of MBO activity
Recruitment sees recent spate of MBO activity
18 May 2017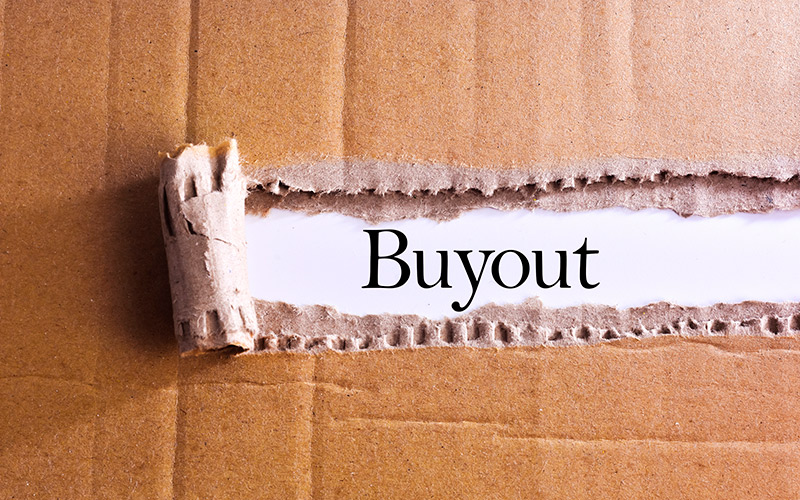 Management buy-outs (MBOs) have always been a feature of the recruitment industry, but could a recent spate of MBO activity be a sign of things to come? Colin Cottell investigates.
This month alone, Aidan Anglin led an MBO at technology recruiter DP Connect, Rob Walker at interim management specialist BIE Executive, and Grahame Caswell successfully completed an MBO at Search Consultancy. As recruter.co.uk went to press an attempted MBO at IT recruiter InterQuest Group has formally begun after two of company's non-executive directors rejected an approach led by executive chairman Gary Ashworth.
Gordon Brown, head of technology and digital at multi-sector recruiter Nine Twenty, led a successful MBO in 2013. Brown told Recruiter there are several reasons why MBOs are particularly common in the sector at the moment, and would continue to be so. "The recruitment sector is far too volatile to sell to venture capital," said Brown, citing the uncertainty caused by Brexit and the economy. This uncertainty "made it very hard to get accurate projections of permanent recruitment particularly in a difficult marketplace", he added. 
In contrast, Brown said: "MBOs are far a more viable option when it is the talent in a recruitment company that drives the company. The key assets are the leadership and the relationships they have with customers. If you sell a recruitment business you risk losing the core asset that creates value in that business."
According to Brown, banks are more willing to finance an MBO than a trade sale because it is less risky than lending money to people they already know rather than to a completely new management team. 
John Bissell, director of LDA, a broker that buys and sells recruitment agencies, told Recruiter the main reason for the popularity in MBOs was because "it was more difficult to do a trade sale than in the past".
"Since the 2007 recession there has been far less speculative cash available," said Bissell. "Compared to the heady days of the '90s, you have to jump through a lot of hoops" to get outside finance, he said. And even when finance is available it was "very expensive", he added. The situation was such that there was no guarantee that even successful recruitment businesses could be sold, he said.
"Private equity (PE) doesn't see recruitment companies as an attractive investment," agreed Brown, adding that PE firms preferred to invest in technology-based businesses. 
However, Philip Ellis at Optima Corporate Finance disagreed, telling Recruiter, "there is a lot of PE looking for a good home." Indeed, he said invariably "it is only the availability of PE funding that allows MBOs to happen at all".
Graham Palfery-Smith, a veteran recruitment entrepreneur, who has been involved in many deals during his career, agreed that lack of PE funding was not the issue. Palfery-Smith told Recruiter: "Every PE company I know would do a deal if they could." He said one reason why trade deals were harder to do was because "of the cultural issue" – that the cultures of the vendor and potential buyers were incompatible. "With MBOs you don't have that because the management created the culture," he said.
Palfery-Smith said people shouldn't read anything into the current spate of MBOs. "I don't think there is anything in the current situation," he said. "An MBO is a classical way for a recruitment company owner to generate capital and for a manager to generate capital in the future." 
• Want to comment on this story? Email us at recruiter.editorial@redactive.co.uk or tweet us below to tell us your thoughts. We will run comments online in a round-up at the end of the week.