CONTRACTS & DEALS: 15-19 MAY 2017
CONTRACTS & DEALS: 15-19 MAY 2017
15 May 2017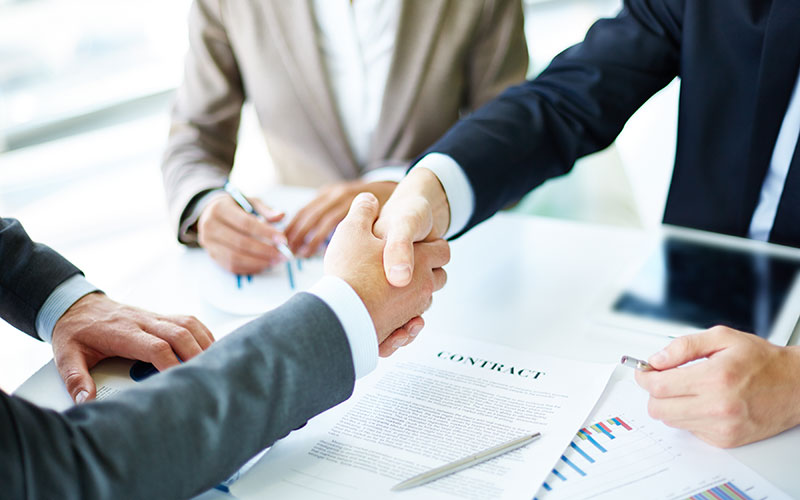 This week's contracts and deals including: Abacus Professional Recruitment, Affecto, Brightwork, FinancialForce, Morson Group, Space Legal, SThree Group, talent.io, Vacancy Filler
• Abacus Professional Recruitment has agreed a partnership with The Prince's Trust for 2017/18.
The partnership sees the Northern Ireland-based professional recruiter commit to a series of fund-raising and awareness-building activities. This includes the charity's renowned Million Maker's Challenge – an entrepreneurial fundraising challenge, which sees teams of employees from companies across the UK competing to raise at least £10k or more over a period of six months.
• Yorkshire-based technology recruiter firm Affecto has been appointed to help telematics company The Floow double its technical workforce over the coming months.
The move sees Affecto Recruitment continue its partnership with The Floow on a recruitment process outsourcing (RPO) basis to deliver its 2017 recruitment strategy, making an additional 40 to 60 technical hires.
• FinancialForce, cloud ERP vendor on the Salesforce platform, has announced international recruiter SThree Group has agreed a deal to use FinancialForce PSA and HCM applications to improve its customer service and speed up its back office processes.
• Cyber security managed services and consultancy company ESP Group is to become Morson Cyber Security following its acquisition by technical recruiter Morson Group.
Announcing the acquisition today, Morson said its new division, specialising in cyber security managed services for the private and public sector, including SMEs, has ambitions to provide multiple regional Security Operations Centres (SOCs) across the UK.
The division's range of specialist professional services also includes vulnerability assessment, cyber strategy services and cyber threat intelligence, while Morson Cyber Security's team will also be able to provide assistance with governance risk and compliance.
• Boutique executive search firm Space Executive is to merge with legal and compliance recruitment specialist John Galt Consulting through acquisition.
Director Agnes Yee joins Space Executive as a partner alongside Marek Danyluk and Ben Horn. Space Executive adds integration will start immediately with the aim that the new entity Space Legal will be fully integrated by the beginning of August.
• Staffing firm Staffline has acquired Scottish-based recruitment agency Brightwork.
The staffing services, outsourcing, training and employability organisation announced this morning it has agreed a deal to acquire Brightwork, which specialises in temporary and permanent jobs in the drinks, warehousing, manufacturing and distribution sectors.
According to the announcement, Brightwork CEO Derek May will continue in his role. Staffline says it expects the acquisition to be earnings neutral in the current year and funded out of existing resources.
• IT recruitment platform talent.io has set its sights on expansion into the UK, France and Germany after receiving a cash injection of €8m (£6.8m) from two of its original financial backers, Alven Capital and Ventech.
The platform aims to put carefully selected groups of candidates before recruiters, while IT engineers, who do not have to pay for the service, appear on talent.io for one month during which they can be contacted by firms seeking IT engineers and other specialist tech professionals.
• North Essex's Felsted School has chosen Vacancy Filler's cloud-based online recruitment software as its applicant tracking system in a bid to streamline its recruitment and selection process.
Felsted is a day and boarding school for boys and girls and needed a more efficient method of recruiting rather than the manual system. The school employs around 600 members of staff and recruits more than 90 times a year.