Sir Bradley advises recruiters on how to be successful
Sir Bradley advises recruiters on how to be successful
Colin Cottell
14 September 2017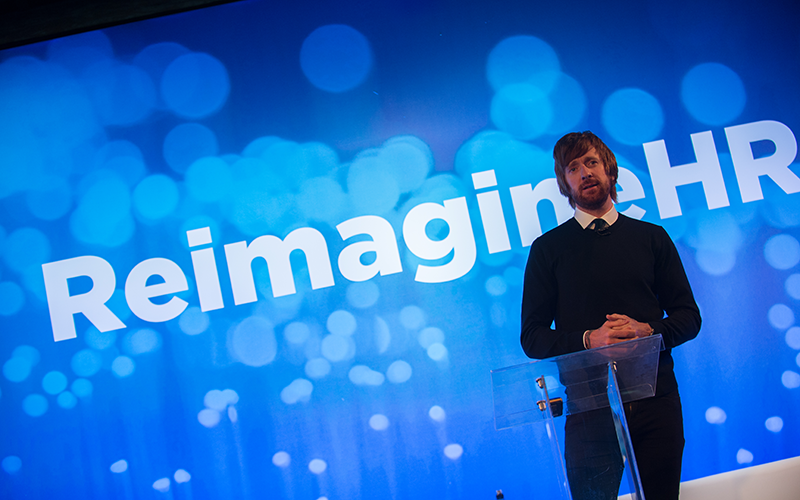 Recruiters live for that burst of adrenaline in making a placement but letting it dictate how you behave will hinder your performance.
That piece of advice comes from none other than five-time Olympic gold medal winner and winner of the Tour de France Sir Bradley Wiggins, addressing the CEB now Gartner ReimagineHR conference in London last week on the lessons of his 17-year long career as an elite cyclist. 
His presentation on what it takes to be successful and on leadership will have resonance for many in the competitive world of recruitment. 
After recalling the less than promising background of being brought up in Kilburn, North-West London in the 1980s – "You have to remember that kids from Kilburn weren't expected to go on to win the Tour de France or Olympic medals" – Wiggins went to explain how his single-mindedness to get to the top bore fruit.
His presentation provided his spellbound audience with plenty of pointers as to how they too could succeed. These were:
Find out what motivates you – "My motivation was the fear of failure."
Work out what sort of leader you are – "I found it easier to lead by example than screaming and hollering."
Don't let adrenaline dictate how you behave, as it will hinder your performance – "Instead, use a checklist for reassurance, such as 'Could I have done more to be prepared for this day'? is much better."
Part of being a leader is being awareness of how others in the team see you. "I had to portray a sense of calm [to my teammates], so they know Brad is on it, he has got our back."
Always question and challenge how you have always done things. Wiggins and British cycling has been in the forefront of marginal gains and using data analytics to measure and analyse performance. "The data doesn't lie. It's been the biggest difference in the last 20 years."
Continue to set yourself new challenges. After his disappointment in not winning three gold medals at the 2008 Beijing Olympics (he won two), Wiggins returned to the very pinnacle of cycling by setting himself a new challenge. "Let's win the Tour de France," he said, a goal he achieved in 2012.  
Don't let your victories go unmarked or unnoticed, he continued. "We celebrate our successes together."
Following his retirement from professional cycling, Wiggins went on to set up the Team Wiggins Cycling Team. 
• Want to comment on this story? Email us at recruiter.editorial@redactive.co.uk or tweet us below to tell us your thoughts. We will run comments online in a round-up at the end of the week.