Trade bodies weigh in to Taylor Review debate
Trade bodies weigh in to Taylor Review debate
12 July 2017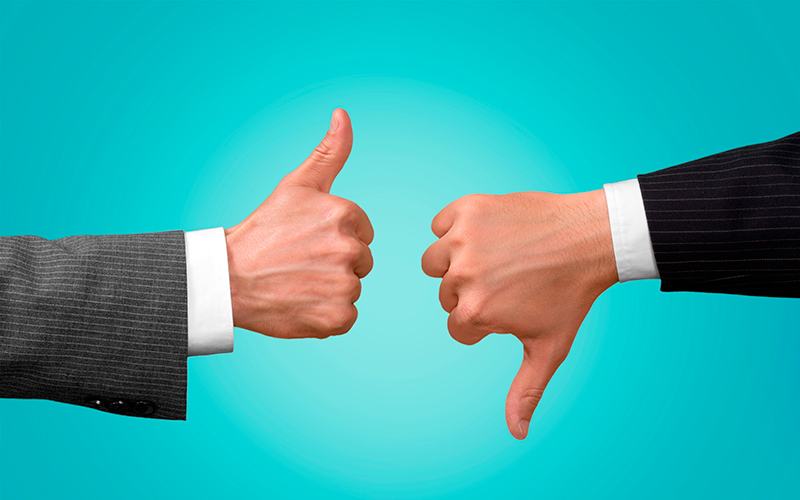 Recruitment trade bodies have voiced their concerns about several aspects within the Taylor Review of modern employment practices.
While broadly welcoming the findings, the trade bodies have given their opinions about recommendations requiring employers to report on their use of agency workers and repealing the Swedish Derogation.
Yesterday, Matthew Taylor, the head of the Royal Society of Arts and a former adviser to Tony Blair, laid out his recommendations after being asked by the Prime Minister Theresa May to conduct a review into modern employment practices last November.
In their response to the review, while welcoming Taylor's comments around how important a flexible labour market is to the UK economy, recruitment trade bodies have expressed concerns about some of the finer detail affecting the world of agency work.
On employers publicly declaring their use of agency services
Commenting on Taylor's recommendation that employers make public their model of employment and use of agency services beyond a certain threshold, Recruitment & Employment Confederation CEO Kevin Green was unclear over how this proposal would benefit individuals and feared this could create "unnecessary bureaucracy" for businesses.
Also commenting, Samantha Hurley, operations director at APSCo, told Recruiter while APSCo welcomes any measure that effectively tackles labour exploitation, it is concerned employers using agency workers legitimately might be publicly shamed, without the context as to why they are doing so.
"Obviously there are perfectly legitimate reasons for using temporary workers and zero-hours contracts, and this shouldn't be lost sight of. In addition, we wouldn't want this recommendation to result in burdensome reporting processes for companies working with highly-skilled independent professionals," Hurley added.
On repealing the Swedish Derogation
Green also raised concerns on recommendations that legislation enabling agency workers to opt out of equal pay if they sign what is called a 'pay between assignments' contract, known as the Swedish Derogation, be abolished and that the Employment Agency Standards Inspectorate (EASI) should police compliance with the Agency Worker Regulations (AWR). 
"Swedish Derogation provides agency workers with full employment rights, and was agreed by the government and all stakeholders including unions as part of negotiations in 2009 to implement the Agency Workers Directive. We are concerned that any attempt to amend the AWR may risk watering down the rights for individuals and would create uncertainty for business. 
"The underlying priority must be to ensure people can still work flexibly if they wish to, and that employers can continue to benefit from a vibrant temporary and contract market.
 
"We support effective enforcement activities, but we haven't seen any evidence that supports the argument for the current system to change. Any changes should be based on hard evidence, and made in full consultation with the business community."
On this point, Hurley added: "The pay between assignments clause (Regulation 10) of the Agency Workers Regulations (AWR) is currently a legitimate route to balance continuity of employment with higher pay. This isn't really the area our members work in…
"However, in our view it is illogical to simply demonise all use. Obviously abusing regulations to avoid paying workers is scandalous, but we would urge the government to tackle individual cases of abuse – where the model is used to avoid the obligation of basic comparable pay – rather than abolish certain worker models completely."
On enabling agency workers to request a direct contract of employment after a year at their employer
Hurley also described as "fair" Taylor's proposal that government introduce a right to request a direct contract of employment for agency workers who have been placed with the same hirer for 12 months, and an obligation on the hirer to consider the request in a reasonable manner. 
"As a recommendation designed to protect those at the lower skilled end of the market, this seems fair. As the report states, individuals should be able to choose which elements of flexibility, job security and pay they are willing to trade-off."
On extending the remit of EASI to cover umbrella companies
However, Hurley did welcome Taylor's proposal that the new director of labour market enforcement should consider whether the remit of EASI should be extended to cover policing umbrella companies and other intermediaries in the supply chain.
"In comparison to the recruitment market, umbrella companies have little regulation and we would welcome the government considering extending the remit of EASI to cover this sector," she said.
On proposals affecting umbrella companies
Julia Kermode, CEO to the Freelancer & Contractor Services Association, a trade association whose members provide professional support services, said: "Compliant umbrella firms are wholly transparent in all of their dealings in the supply chain, and particularly how they calculate pay for their employees, plus they provide a clear contract of employment with all 84 statutory rights and benefits which accompanies employment.
"We also welcome plans for better policing of the umbrella sector, we already rigorously test FCSA Accredited Members for compliance annually and we are continually disappointed by actions of less compliant firms operating dubious schemes that seem to tarnish the whole sector with the same brush."
Kermode also welcomed Taylor's proposal for gig economy workers to be classified as 'dependent contractors'.
"The proposal for greater clarity regarding worker status branding such workers 'dependent contractors' makes sense in theory because current legislation is complex. Taylor's review recommends that control should play a greater role in determining status and we are pleased to hear that HMRC's frequently used mantra of 'supervision, direction or control' is not going to be used as a measure to determine status."
But Crawford Temple, CEO of employment intermediary trade body PRISM, called Taylor's review "too high level", describing the review as "too timid" when tensions around employment status are some of the "most pressing social issues of our time".
"Clearly there is still a lot of detail that needs to be thrashed out. Both employers and workers should be given a clear direction of travel with a view to creating a five-year plan. This will allow everyone to prepare their businesses or working arrangements aligned to any proposed changes."
On creating "good work"
On the wider scope of Taylor's review stressing the importance of the UK creating "good work", Azmat Mohammed, director general of The British Institute of Recruiters, said: "The Matthew Taylor Review is right to highlight that we want business to create 'good work' as a priority for workers. The report is also correct in inferring that technology as an opportunity to improve the quality of jobs and we should not believe it to be a job killer.
"At the same time, we do not want to see legislation that harms business growth, especially in flexible markets like the gig economy."
• Want to comment on this story? Email us at recruiter.editorial@redactive.co.uk or tweet us below to tell us your thoughts. We will run comments online in a round-up at the end of the week.