Unite calls on Sports Direct's employee rep to push for temp-to-perm roles
Unite calls on Sports Direct's employee rep to push for temp-to-perm roles
13 April 2017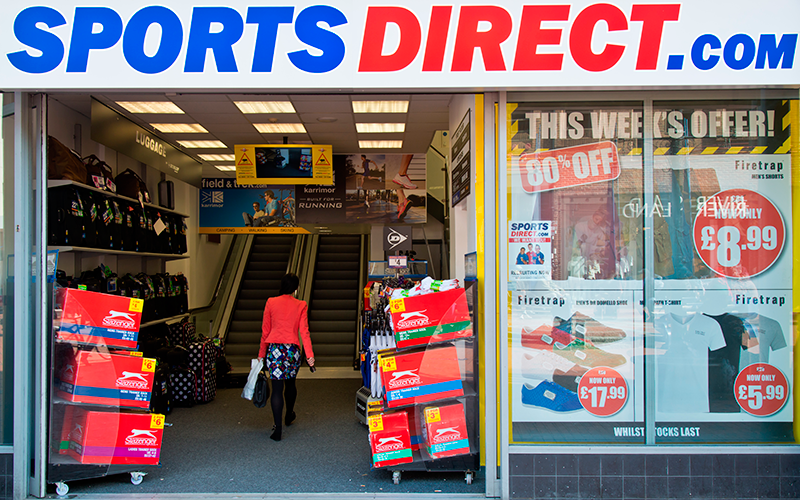 The Unite union has called on Sports Direct's new employee board member to push for the sports retailer's agency workers on "insecure hire-and-fire" contracts to be offered permanent work.
The call follows a statement, released this week, in which Sports Direct announced it had completed the process of electing a workers' representative, who will attend meetings of the company's board of directors, with Barnstaple store manager Alex Balacki taking up the post. He is now due to attend all scheduled meetings of the board over the next 12 months, the first of which is due to take place later this spring. A new representative will then be elected each year. 
Sports Direct committed to adding an elected workers' representative on its board last September.
That commitment follows the publication of a Sports Direct-commissioned report earlier that month, which identified "serious shortcomings" in working practices at its Shirebrook warehouse in Derbyshire, and in which Sports Direct called on its agencies to suspend a "six strike system". This came under scrutiny in October 2015 from the BBC's Inside Out programme, under which staff could be fired for accruing 'strikes' for spending too long in the toilet, excessive chatting or taking a day off sick.
Labour procurer Transline and The Best Connection (TBC) supply over 3,000 agency workers for Sports Direct in its Shirebrook warehouse.
Commenting on Balacki's appointment, Unite officer Luke Primarolo offered to meet with him as soon as possible, adding that one of his first acts should be to persuade Sports Direct that agency workers on "insecure hire-and-fire contracts" are offered permanent appointments.
"Only when Sports Direct eliminates its dependence on agencies will it avert the situation we have now whereby dozens of workers are still awaiting repayment of money owed to them as a result of the underpayment of the National Minimum Wage by the Transline agency used by the company to supply warehouse workers," Primarolo said.
"We sincerely hope that the new board member will take up our invitation to meet. As a company appointee he faces an uphill struggle to convince the workforce that he will be their eyes and ears in the boardroom."
Unite recently told the Commons' business select committee that Transline workers employed at Sports Direct, who were found to have been paid under NMW, are still to receive outstanding back pay for these shifts. 
In response to Unite's comments, a Transline spokesperson said: "All back payments that HMRC had included on the Notice of Underpayment to us have been paid. Those Transline employees who were previously engaged by Blue Arrow prior to Transline supplying Sports Direct have not been paid, as the position on TUPE still needs to be clarified. Transline is currently awaiting a response from HMRC on the legal position and are working with HMRC to resolve the situation."
"As we have said previously, we will always be fully committed to providing our current and future employees with safe and rewarding job roles. Their well-being will always be a driving force in our work – without our people, we do not have a business."
Recruiter also contacted TBC for a response but was told they would not be commenting.
• What are your views on this issue? Email us at recruiter.editorial@redactive.co.uk or tweet us below to tell us your thoughts. We will run comments online in a round-up at the end of the week.