LinkedIn's 'tracking' feature could prevent candidate stealing
LinkedIn's 'tracking' feature could prevent candidate stealing
21 April 2017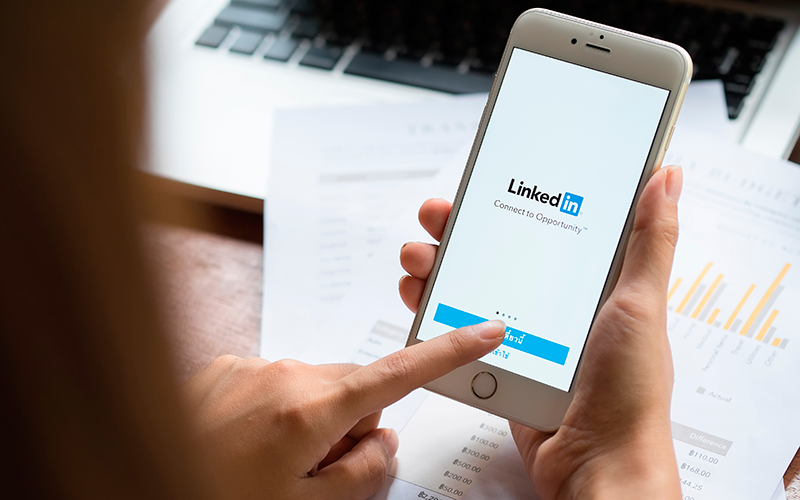 A planned new LinkedIn feature could help recruiters challenge clients they suspect of using their own internal applicant tracking systems to steal candidates on the agency's books.
This is according to Mark Jury, a recruitment manager at Bristol-based Parkway Engineering Services, who has been successfully campaigning for the restoration of services lost during a LinkedIn redesign.
Jury was commenting on confirmation from LinkedIn that it is working on a new feature that could be a game changer for recruiters seeking to network with candidates at conferences and events.
In a statement on its site, LinkedIn revealed the feature now being tested would enable users to find other LinkedIn members nearby using their mobile device, providing members with opportunities to network with other LinkedIn members at conferences and events within their proximity.
To address privacy concerns, users would need to opt-in to use the feature and will also be able to control how long their location is shared with other members.
While welcoming the obvious candidate networking opportunities the feature brings, Jury said the service could also benefit recruiters in cases in which clients attempt to steal candidates on an agency's books.
This happens when the agency has made the initial introduction of a candidate to a client and the client has interviewed the candidate but decided not to take the application further. However, it has then used the contact details on its ATS to get in touch with the candidate, interview them again and subsequently offer them the job without paying the agency a fee. 
The new feature could potentially mean recruiters would be able to see if their candidate has entered the offices of their client at a later date, after being put forward by the agency, Jury says, and challenge the client.
According to Jury, the new feature will be "great" for recruiters in cases in which clients persuade their new hires not to put their new employer on their LinkedIn profile to avoid the agency finding about their new role. He added if recruiters can find out if that candidate has entered the offices of that client at a later date, after being put forward by the agency, it would support their case for an introduction fee from the client.
Commenting on this thorny issue, Christopher Tutton, partner at law firm Constantine Law, advises recruiters to ensure they have a good contract in place with their clients to protect against these types of incidents occurring.
Tutton told Recruiter: "It's most likely to be a breach of contract issue between the agency and the client. Usually the agency will 'own' the candidates put forward and have an entitlement to commission on candidates introduced.
"Without a good contract in place it would be more difficult for the agency to challenge this. Arguably the client is also committing some form of misrepresentation. They might also be in breach of the data protection act.
"However, the best protection for the agency will be to ensure they have good terms of business in place with the client, which prevents this type of abuse."
• What are your views on this issue? Email us at recruiter.editorial@redactive.co.uk or tweet us below to tell us your thoughts. We will run comments online in a round-up at the end of the week.